Well if you are searching for some fun and amazing bachelorette scavenger hunt ideas then you are at the right place.
I know you want to treasure every moment with your friends at this bachelorette party.
So to make your party more fun and memorable this bachelorette party scavenger hunt ideas will help you.
So yeah capture some fun moments and because this moment will never come back
I hope you find the below ideas interesting, so let's start without wasting time.
Bachelorette Scavenger Hunt Ideas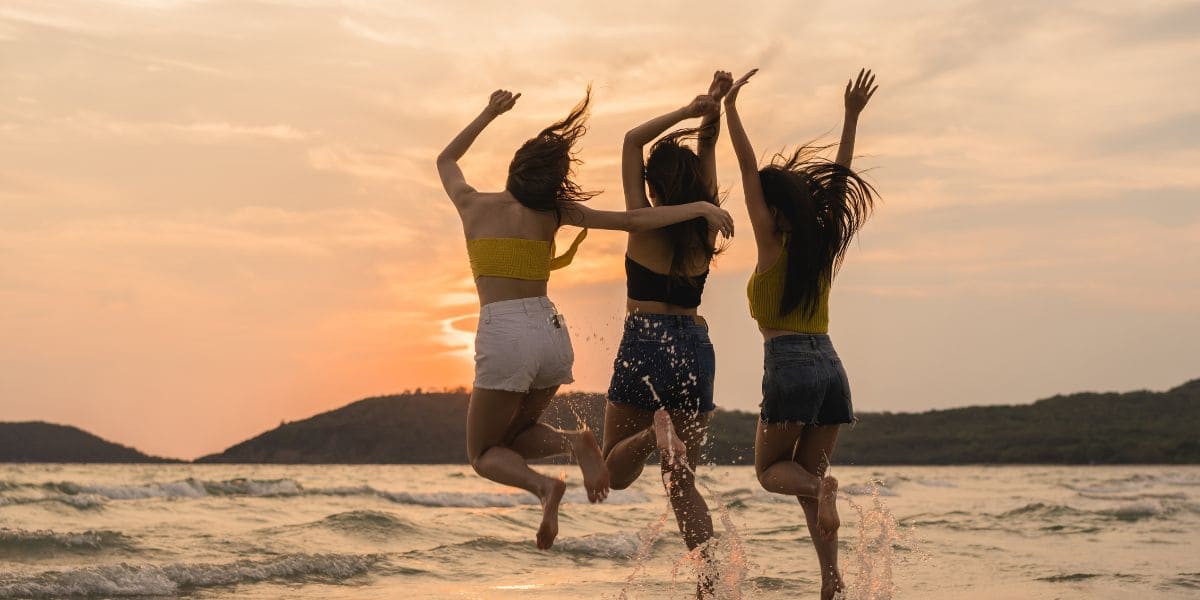 At the bachelorette party normally the bride and her close friends travel to a fun city to enjoy their time together before the wedding day. 
So to make it more fun and create some great memories. You can add some activities or tasks.
Whoever completes those activities or tasks wins.
So below I have shared some ideas. I hope you create something amazing.
Sing Your Favourite Song
You can add this to your list. Just tell them to sing their favourite song for you. 
You can capture their singing and I'm sure you will never forget this moment.
There will be some horrible singers and that makes it more fun. 
I hope you get to see your friend's talents in singing.
Take Photo With Bride
You can't miss this simple thing when you are at the bachelorette party. 
This is the last time you get a chance to take a photo with the bride before she gets married
So make it memorable.
You can even add some challenges when taking a photo with the bride. For instance, you can do some funny poses with the bride.
Or you can do as the bride wishes because after all, it's her right. 
Record funny Dance Video
Record a funny dance video, simple right.
Yes, it is simple but also the most fun. You can record a funny dance video with your friends.
You can also upload it to your social media or save it on your phone.
Whenever you look back this funny dance video will make you smile.
Take A Picture Of The Most Funny Moments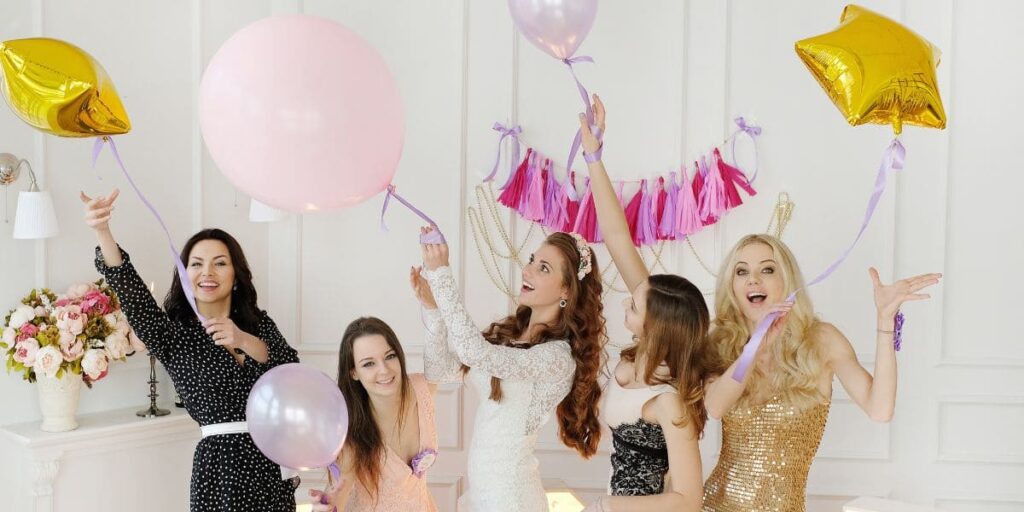 Well, you are going to party all night so I'm sure there will be some moment where you will do some hilarious stuff.
Capture this moment and save it because when you look at this video after some years you will remember this day.
So yeah capture some great and fun stuff and show it to your friends and let them know what they did.
Laugh and enjoy together.
Take Photos In Funny Costumes
Well, you can go all out with the party because you don't want to regret that you missed something, right?
You can prepare a costume beforehand or find a shop to rent you some costumes.
Take a turn to wear some of the funny costumes and give some poses so you can take some amazing photos.
See how you look and laugh at each other because of how funny they look. 
Hope you find some great costumes.
Get Dj To Play Bride's Favorite Song
If you are partying in a club or bar then you want to hear a song you like, right?
Then give the task to your besties to get the DJ to play the song you like.
See, how they try to convince him or how they fail, I'm sure there will be some funny moments.
Record them because you will never get a chance again to see your friends' persuading skills.
Ask Advice From Men
It is the most fun way to get advice from men on marriage or weddings.
If you are in a bar or pub then you can give the task to your friends and tell them to gather advice from nearby men on marriage.
Tell them to make a list and read what advice men have on a marriage.
It will be hilarious to see your friend asking for advice on marriage from men.
Take A Photo In Wedding Dress 
You will be the bride after some days but taking a group photo with your friends when everyone is wearing a wedding dress will look great.
Create memories that you want to cherish.
I think you will cherish this group photo forever. You can also guess who will marry next.
If your guess is correct then you will soon enjoy another bachelorette party.
Try To Get Free Drink
Well, you are at a club or bar for a party. Then this will be the most fun task.
Try to ask for a free drink or you can challenge a stranger and whoever wins has to buy another drink.
See if you can get free drinks for your besties. 
I'm sure you will love to see your friends trying to get a free drink by using different methods.
Hope you get some free drinks.
Dance With Stranger 
To make your party more fun you can ask your best friends to dance with strangers.
It will be amazing to see your introverted friends try to take on the challenge to ask strangers to dance with them.
I'm sure you will have fun so capture those moments and show them.
Hope you get to see some amazing dance.
Take A Selfie 
Taking a selfie is easy, right? but there's a twist.
You have to take a selfie that makes your selfie worth looking at. For instance,  you can take selfies with good background or with most unique things that you find in your surroundings, 
You can also take a selfie with strangers.
It will be fun to see what amazing things your friends capture with their selfies.
Photo Of Shots On Fire 
Well if you are partying there will be some drinks to make the party more enjoyable.
So capture some epic shots on flame. 
This will be the most fun and simple task. It's not every day you get to see shots on flame.
So take some epic photos of flaming shots.
Make Strangers Laugh
If you are at the bar then to double your enjoyment ask your besties to make strangers laugh.
You can record this hilarious moment because it is not every day you get to see your friends trying their hard to make other people laugh.
See who makes the other people laugh, and you will hear some amazing jokes.
So make sure to not miss this moment. 
Use Pick-Up Lines On Someone 
See who can flirt best. Make your bachelorette party more fun with this idea.
You have to use your best pick-up line on someone. 
Hope you are ready to capture this. See how your friends fail at their pickup lines.
Or how cringy their line was. You can capture all that.
See the video later together with your friends and laugh together at their attempt to make an amazing pickup line.
Get A Photo In Princess Costume
Well, getting a photo in a princess costume can make your wish come true of becoming a princess.
Wear that crown and dress beautifully and take this photo.
You can also take a group photo with your friends wearing a princess costume and make a memory that you will never forget.
Hope you shine the brightest that day.
Final Thoughts
Hope you find the above ideas interesting. Now make your bachelorette scavenger hunt list.
You can also print the list and hand it over to the guests and friends.
Hope you have an amazing bachelorette party, use these ideas and make your party more fun.
You may also like to read:
15 Best Wedding Scavenger Hunt Ideas Guests Will Love– If you are looking for more Scavenger Hunt Ideas then this is for you.
15 Fun Girls Night Games Ideas– if you are looking for games to play then these girl night games will give you some ideas
How to Create a Scavenger Hunt– Simple article on how to create Scavenger Hunt, you will get some inspiration while creating yours.