You have been living around the dorm and but natural the life over there might be very boring due to your overload stress of study and coursework. At the same time, getting something interesting is also important!
Have you ever thought of doing college dorm party?
If not, then this will gonna be totally fun and completely a different experience for you
Remember, this college dorm party is gonna be clean without any toxic material that disgraces the atmosphere and education field.
At college dorm it is pretty much you are the boss, provided there is no hard restrictions.
Following the same routine all the time and focusing for one just thing can completely exhaust you in and out as a human being.
Getting something fun, interesting activities is what makes you happy and rejoices you.
Today, I have got you the best ways in which you can organize this dorm party which will not exhaust your bank but it will act as overall fun.
But before going further, for those who are still in query of what is this concept, let us just quickly cover this one question
What is college dorm party?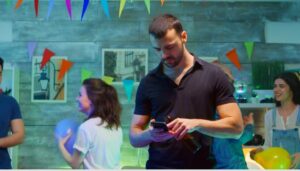 As the name suggest it is an small event organized by the students living in their campus space or dorm in general, that has an idea of bringing all the students together for fun activities like games, challenges, food, movie etc.,
One thing to remember here is, the goal behind organizing this college dorm party should be purely uplift the mood and increase the collective activities in between the students.
Now, that you have got the idea behind this concept.
Without any further ado let's dive in
College Dorm Party Ideas
1. Movie Night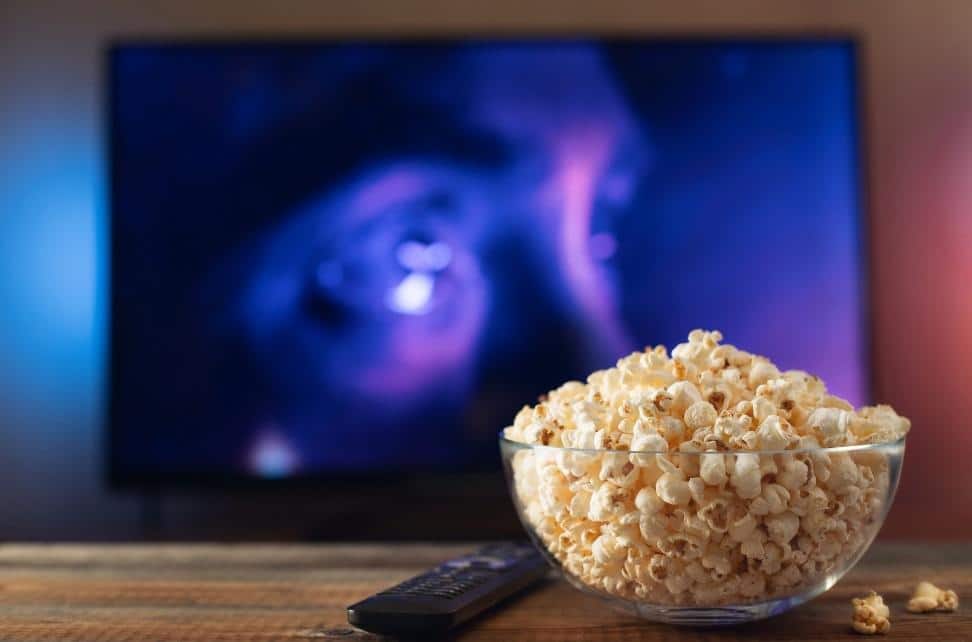 This one is kinda old fashion but keep one thing in mind watching movie alone and to watch it with on your friends makes a complete different joy and fun.
There is obvious one friend in your group who has this annoying but very interesting habit of pointing out mistakes in every actions/scene
Trust, this will surely make one of the fun time spent together with your friends.
Call out to everyone and for this you can specially organize this at your room.
Remember, the smaller the room, things will get more interesting and fun. (Keeping it all clean).
2. Mask It Up
The second in the list of collage dorm party is mask it up and but natural it is known idea already.
All the guest needs to wear up the favourite mask and it may be from anything like a movie character, sport, cartoons.
To increase the fun here and bot to get boring with this idea
Ask the guest to dress it or to wear the mask in such way that it won't be easy for others to identify
After that, all the guest had come enjoy the moment and one by one ask each other to guess it and by not guessing it correctly set the defined task to do it.
This will surely make your moment for the day.
3. Cloud it up
The next idea is unique and again fun way to throw up a party.
The main idea behind this concept is,
Firstly, select any participant room where you want to organize the party.
Secondly, clean up the room in all sense which means keep the things as minimum as possible, this will create an extra room for the guest to easily come in.
Thirdly, here it is!
When you know the party time is on and the other guests are on their way to come cloud the entire room.
Here cloud it simply signifies in making the room completely smoky.
Note, smoky but not by the means of cigar or any vape material.
With the help of artificial smoke that can be find in the market (Very commonly seen on any stage performance or live events).
As your room will be full of cloud and it will be barely be seen in any means, this will surely be the best moment for fun and joy.
4. Get it in the box
This might sound very low by the name but when it comes to reality.
All you have to do as a organizer,
You need to ask and give clear cut instructions to all the guest to bring their most valuable, weirdest, cool, expensive things not less than 10 items in a box overall.
By the end, when all guest will be attending this party, your room will be full of boxes.
This is really engaging and recollecting party event to talk about the stuff and the time you have spent together in purchasing those items.
Trust me!
Talking about the specific items that is been bought together with your friends will obviously flashback some strange moments or stories where all the guest can share.
5. Only Chips Allowed
This is interesting and kinda snack party theme which can be arranged under very low budget.
In college or campus all you have to take care of the most after the studies is your wallet!
By the name of the party it clearly suggest that all the guest are only allowed to bring chips.
There is twist in here! Don't be surprised by bringing the snack items by yourself in the party.
It won't cut much around your wallet.
Let's do some math for interesting stuff here,
If there are 20 people know who are for sure shot will be coming in this collage party
20 people and each one atleast get 5 packets of their favourite chips
This collectively counts for 100 packets in your room straight away.
6. Light It Up
The next one you can create this to be more interesting and fun is by light it up theme.
In this, you have to turn off the lights.
The take is, you have to ask the guest in advance to wear up the costume or clothes that will glow in the dark.
I know the budget is real headache 🤪
Not necessary everyone needs to buy the entirely new costume. There are alternative which can bring up more fun.
Ask the guest to use items and attach it to their clothes which more or less will glow it up.
Also, ask them to bring up the creativity in making self as more unique in this idea.
7. Olympic Fit Or Fat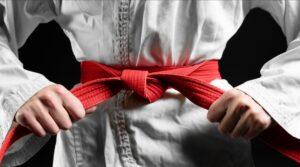 The most interesting and I promise this can turn to be more hilarious as you move along the party.
All you need to do, ask the guest to appear as an Olympian in dressing sense, this can get into any theme like Bodybuilding, Weight Lifitng, Gymnasium and many more of their choice.
Fun thing here is, your guest can only dressed by the things they have in their room.
Example: If someone wishes to be a bodybuilder, he/she may dress up by fitting up pillows underneath their clothes and make self like a huge giant and fluffy one.

8. Twin It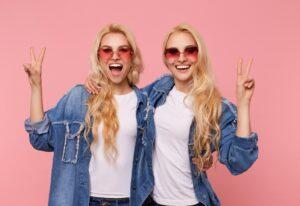 This is ideally good enough to characterize and showcase the bonding between the two friends.
Also, this idea is most liked by the students who lives in college dorm.
Inform the dates for the party to your guest and ask the invitees to twin it.
Meaning, to wear the same kind of clothes.
It may resemblance to same color, or the exact same costume.
College Dorm Room Party Themes
1. Black It Out – Simple as that, all your guest needs to wear is black. There is literally no one in this gen who doesn't own a black clothes. Black is a new trend.
2. Oversized Shoes – No wonders this will create a next level fun. All the students in this party had to wear shoes not their own but of others and probably which will get oversized and make them u comfortable in walking.
3. Copy Your Professor – This is big enough to bring smile on your face. Ask your guests to dress up like their favourite professor or any other college staffs. This might be one common thing which you or your friends can easily identify of that particular professor.
4. Tape Your Head Out – One of the boring but not the thing to ignore. Ask your guest to tape their head out completely and form it like a cover shield or helmet. This will potentially pop up some fun in the room.
5. Pick Your Gaming Character – This one will add up interest among many boys specially. None the less, all the guest here are allowed to make themself as identifiable of the gaming character like Fortnite Hero, Mario, Halo etc.,
6. Fill The Balloon With Weirdo – This can create some mess and can turn to be little cheeky but will create some fun moment. Ask the guest to tie up themself with bund of balloons and filled it something strange which will make audience go boooooo.
7. This Is My Country – Very easy and quick to get it ready for the event. Here all the guest are requested to dress up according to their favourite country in the world. Remember, not necessarily their home country but any of their choice as they like.
8. Are You Rich? – Along with the party you can probably get to know about one another. Again, this is just for fun and not to get things personal. Ask the guest to wear their most expensive things and it can be anything like Shirt, Watch, Shoes, Headphone etc.,
9. It's Cold Or Hot – Another quick and easy way to go with the season theme. All the guests are requested to dress up according to either summer or winter theme code.
10. Let's Go Back To Past – This is unique to get the old memories of your time in sensing it back again. Here the main idea is all the invitees are requested to come in old fashion, something really very old and has it's connection with the past.
College Dorm Party Games
1. Board Games
This is so common in party and get together ideas.
In this idea, anyone can bring their favorite board games if they wish to play by side.
But specifically when it comes in arranging the college dorm party themed at board games, the organizer can make it separate distribute centres for each game.
Games like Chess, Snake & Ladders, Ludo, Monopoly, Scrabble, Sequence and etc.,
2. Be in the circle
This can take different forms in general.
A great way to engage your invitees and keep them involved in certain activities in order to enjoy the party meaningfully.
In this, as an organizer space out your room enough that you can manage to keep all the invitees at one place.
After you did that, with the help of elastic tape trap out the big circle.
Ask all your guest to make themselves accompanied inside the circle.
After which, you will set a certain time and every member inside the circle will kick out one another. (Remember, in a friendly and fun way, don't get into fight).
The last one to remain inside the circle wins.
As a organizer plan out some different gifts or presents to gift your guest one by one.
Remember, the idea here is not get one winner but collectively get the participation of every members in the team.
3. Slippery Floor Walk
By the name you have got the idea till now, what this is going to be.
No doubt, this one idea alone can be of worth conducting in your college dorm party.
If you have anything outside in the corridor of your dorm that takes up the space, then don't think twice to clean it away.
Make a big enough spacious room for the guest to get involve in this.
Now, here comes the fun!
To make the floor slippery, you can take the washing powder.
Get two or three nice bucket and mix the powder in water make nice foam.
Spread the foamy water to the whole corridor or the passage area.
Once the entire floor is spilled with foamy water, ask the guest come and cross by.
No wonder, you will see many big and hard falls. This will surely make your day.
The one who walks it from one side to other without falling gets something.
Nonetheless, the walks are gonna be very interesting.
Last Words
Remember, this college dorm party is just conducted for fun purpose and there should be no involvement of any addictive or toxic substances that will ruin the life of an individuals.
By the sense of party enjoy the togetherness, time and spending with one another.
Recommended Article
White Lie Party Ideas To Have Fun Time