There are many occasion where the young millennial loves and are so obsessed in throwing up a party and of these one of the most famous is euphoria themed party.
Friends circle and a lot of enjoyment can really make the levels of excitement and party to go up high and beyond the roof.
While throwing up a party, to remain very clean and and to responsible for every action, the invitees should consider this as utmost important in their priority that their health and body remain good and safe in every perspective.
With that being said and by this time many of you know this themed party but they never realized it was this in real sense.
So, one good to go common question that arises here is
What is Euphoria Themed Party?
It is fun and mood turner party where in the organizer arranges all the stuff where every props and decorated items like lights, dancing ball and etc., are lit up to pinkish color.
In short, this party is very exciting and interesting where the entire room will be filled with neon lights, a hundreds of balloons and disco balls.
Now, you got an idea of basically what this party and how it gonna probably look like.
Then, without any further ado let's get to the stuff on how to throw one such party
Euphoria Theme Party Ideas
Before going into the euphoria themed party ideas one quick fact,

This idea become very popular when it first came into HBO popular show called Euphoria and from there it became a trend and everyone else followed it and adopted this party ideas into their main priority list when it comes to organise a party or an event.
To organise such party you need different kinds of items which include metallic balls which can be in any colour but basically and most favourable is in gold or in purple colour.
The second thing that you need is backdrop tinsel curtains where all your invitees can take photoshoot with their favourite person and as of now in this period it becomes a trend,
Where all the invitees comes together and at a very favorite location or a spot with their friends and a bunch of circle they like to take photos and create some good memories within that event.
The third thing which the organiser needs to take care while organising this party and this one is very important and should be kept in first priority and that one is LED lights and without this the party would be  illogical and it would be incomplete.
So better don't take that risk and bring some heavy and good quality LED lights wherein when the DJ drops up the music the LED lights helps invitees to enjoy their moves and the aura of the party to the next level.
Now you know what you basically need in this party and after this it is very important to decide the location and the venue for the party so let's begin with the party ideas where you can probably held and make this party more fun and exciting for your friends and the others invitees.
1. Closed Room –
When you have very good bunch of friends and have very good relation with them and especially the young millennial they love to enjoy the party in very closed room or in a private space.
So the first idea where you can throw this party is in the close room where probably 20 to 30 or even more depending up on the space of the room you can invite your friends and you can throw this party and enjoy the bit of the space and make this party more unique and interesting by one or the other means.
There are many ideas from which you can put and make this party more memorable by organising fun activities or by board games or enjoying this party through the help of the DJ's Group of music and related task and obviously last but not the least the food and the drinks.
Do remember to put all the decorative stuffs that I mention earlier like the backdrop tencil curtains and the most important LED lights to actually feel the essence of this party.
2. Open Terrace or Garden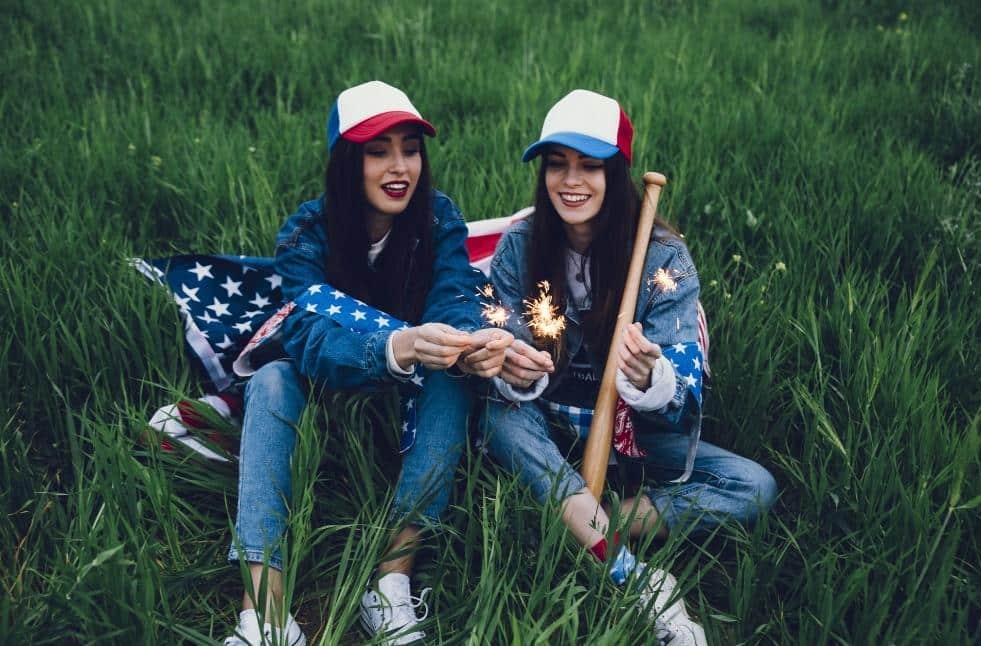 The next place where you can organise this euphoria theme party is in an open terrace or your beautiful garden where you know the number of attendees are going to be in very large sense so this becomes an ideal place to throw up a party where you have enough room to take care of all the invitees and satisfy there true timing and sense while attending it.
One quick stuff to remember is that when you held such a party, the party is basically for a people for them to enjoy for a bit so that they can have a good time and get relief from stress and other life tasks that they hold on to their brain that disturbs them for a bit.

So it is your duty to arrange particular or related items for a person that you know them very closely so that when they actually find it in that place they can get a very high time and very good party with their friends and with you in a more friendly and enjoyable way.
3. In A Big Limousine –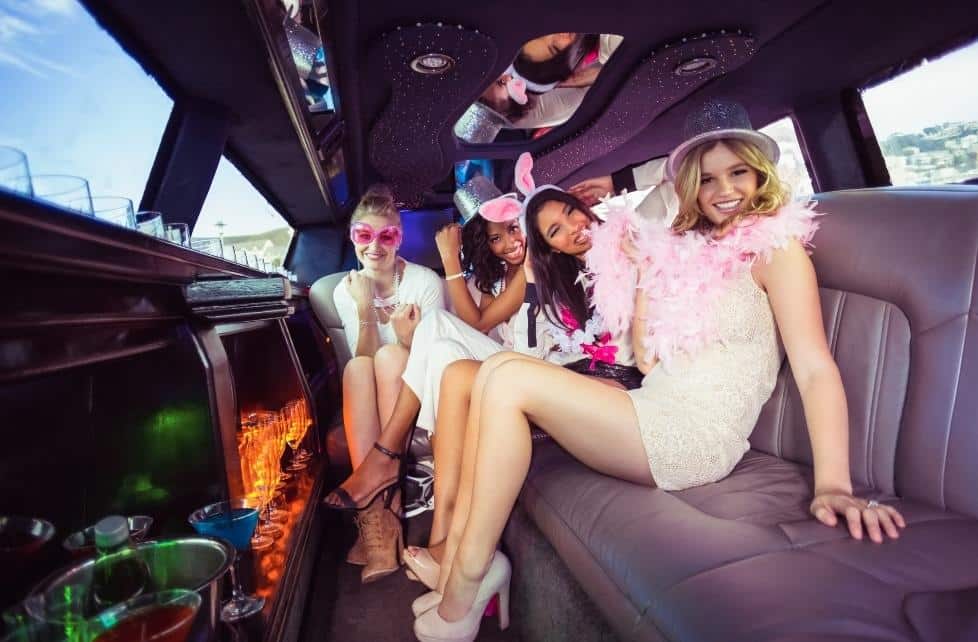 The next place where you can organise this party and this one is specially for the rich class people and now don't get defended by the special mentioning but places like in US, UK, Canada and other teir 1 countries the young generation especially the people belonging from the rich families,
That do own a businesses or having a good income they do like to enjoy the party in a very high class venues and one of this famous place to enjoy such a party is in limousine.

Now many of you might be wondering what's in there in Limousine to enjoy the party and how people can actually get a fun time when it comes to get party limousine.
But let me tell you that when you have very close and close groups of friends and people that you know them from very long time, this party idea (venue) can actually be a very memorable, sensible and long enjoyable time for you and for your friend to be in there and get some good time.
Also do remember that when you are in a party the more shorter the space in between you and your friend and now I am telling this in terms of the space of the room like when you are in limousine the space of the room is very limited
And when this happens the activity for the fun and  other things that would happen in that particular time will be of next level that can give you thousands of laughter that would make a very memorable stuff to you to  remember for next 5 to 10 years.
Now you know and got some ideas on the part of the venues to organise euphoria themed party now let's get into the party decoration items in detail which you need to take care and should be in your priority list when decorating your room or space in this time.
Euphoria Party Decorations Items
1. Light Up LED Balloons
The first thing that you can probably consider in buying decoration items in this party is LED balloons and this can really make your room in a dark to go beyond the Expectations and fun levels of the invitees.
This LED light up balloons are available in 4 colours and their big in size and are made up of natural latex that measures up to 9.5 inches and when inflated it can go up to 24 inches because of the material that is been used while producing it.
This led balloons comes up with 3 different light up modes that include flash, slow flash mode and no flash and each mode can be played with the zones of the music that a DJ is looking and the invitees can be carried away in the zone of this theme that is been played around them.
2. Disco Lights –
The second thing in the decoration item list is the disco lights or the disco balls you can bring in & without this there is no meaning of the party and your invitees can really get turned off.
The combination of the disco lights and the music and actually raise the excitement levels and increase the energy within your inviting and your friends that they can get more open space to enjoy and get more freedom with this.
This POCOCO Disco light is capable of producing 60 different combination of images and 6 combination of colour lights and 3 beam combination that in total will create a completely different zones of huge busier and fun dancing moments and a party that could probably include.
This disco lights are fully remote sense controlled & organiser can change the lights up to the demanding and the different zones that the party is going on.
3. Backdrop Tinsel Curtains –
The next thing is this beautiful backdrop tensil curtains where I mentioned earlier where your friends and other invitees would more be interested in getting some photos clicked.
This tinsel curtains are made up of with aluminal foil which makes it more shiny and beautiful and it has a good quality material that is been used & it will not fade easily.
The package include two fringe curtains that are 8 feet long and that can be used in hanging up to the walls or to the standing allotments.
The best part of this curtain is that you can use it and have it anywhere and the value for this product will never get decrease and you can use it again and again for another party and in total it makes it more convenient to use.
4. Rectangular Sequin Tablecloth –
The next thing in the euphoria party you can consider in spending is the rectangular table cloth and obviously you need it when you place your favourite food and drinks over the table and you don't want the table to be empty in itself and get looked in more awkward & in a regular way.

This rectangular table cloth are available in 21 different colours and this are highly dense woven on mesh fabric and it is of high quality material which makes it wrinkle free, more durable and shiny and glittery.
This table cloth comes in a size of 60″ × 102″ and it would be perfect in any events like Thanksgiving, baby shower, wedding and other parties.
5. Star Light Projector –
The one thing which the young millennials are very obsessed with when it comes to the party and in the decorating stuff is the starlights and this type of light actually turns up the mood of the party that is been involved in.
This star light projector comes up with different lighting moods which can give up to the variation of Moonlight, Ocean wave.
The lights are very bright and elegant that describe the moods of the party to the excellence.
This star like projector is fully remote control as a Bluetooth option.
Euphoria Themed Party Outfits
Now pretty much you got an idea of what to have in the in the euphoria party and how to decide the theme.
Now let's get into the most important part of this party which is the outfits now you can probably decide the outfits of all the guest or you can leave up to them but the idea is more or less same on up to what to wear in this party.
So let's check out the different option that you have to check out
1. Mock Neck Long Sleeve
The first outfit that you can consider in this party is mock neck long sleeve for the women and this type of sleeve comes with 6 different sizes that one can fit into her based upon the different body sizes.
The material of this long sleeve is of fabric and has elasticity and it would be perfect for themed party as it would be reflective and shiny one as light bounces back on it.
2. Shiny Sequin Leggings
The second thing which a woman can probably and get to rain in this party and to be perfectly match with this theme is shiny sequin leggings.
This shiny sequin leggings is much better and it would be a great source of distraction for others in the holiday party and one of the most reliable part of this legging is that it does not strecth much as compare to the standard ones.
This is high waist leggings that comes with 12 different colour
3. Windbreaker Jumpsuit
The next outfit I have got you in this  particular party is out of the box & where everyone's get your attention is this amazing windbreaker jumpsuit.
This windbreaker jumpsuit has front zip line with pocket that makes it very comfy and convenient for you to use it and the waist is attached with drawstring which makes it super adjuststable for your fit.
The one piece  windbreaker jumpsuit is perfect for women outing, jogging and it can be perfect wear for the party.
4. Luxury Floral Design Shirt
The next outfit option and this one is for the men & it could be a very good appearance character for a man to look away luxury one.
The floral design shirt will be sensed and zoned completely fine in a party mode.
This shirt is crafted from selected materials and elegant look of this shirt makes it more by unique and classy look for adaptable wear for men.
The shirt has more luxury paisley print by  which makes it more attracting and has the ability to go from ordinary to extraordinary and makes it one of the trendy wear.
Food & Drinks
The thing which you cannot miss in any party is keeping up the food and the drinks up to the expectation levels of the guests.
This is the most important part where after all the heart & hard dance moves and all the fun and enjoyment moments the guest are tired and you need to have fun refreshing stuff to turn up the mood again.
So let's check out the food and drink that you can probably make in the menu list for this party.
1. Thin Crust Pizza
The first thing that you can keep up on the menu list for the party is thin crust pizza and obviously Pizza is everyone is favourite.
It becomes very perfectly fit to keep up on the food shells, pizza in itself is a party and it is loaded with full of veggies, meat, cheese and other nutrients ingredients which makes it very nutritional which many of us ignore it.
Small thin slice can make every person tummy very full and by less eating you can actually make someone happy and go satisfy.
In the short period of time in party, Pizza is good to go and very easy to feel the taste within that zone.
2. Burgers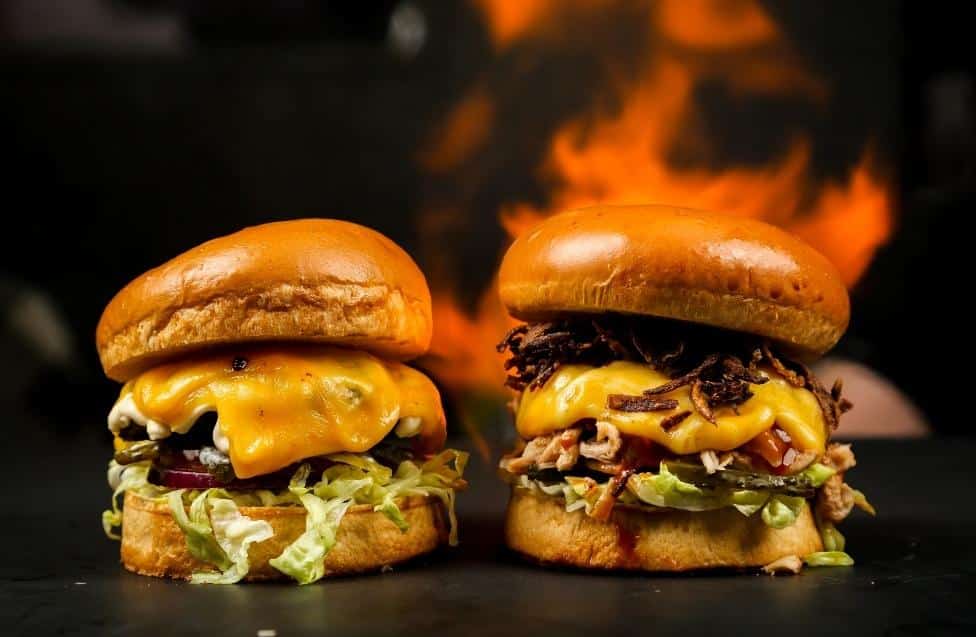 When it comes to special gathering or something like called party specially the young millennial do love to have burgers not in the party alone but in a normal day also.
So it is important to take care of the inside desire of the guest that are going to come.
Burgers will be fully loaded with cheese meats & makes it very heavy meal and in itself and therefore it would be perfect  item to be included in the menu list when you know the party is going to be hard and everyone will get hard hungry.
3. No Baked Cheesecakes
The last item in the food section in the party that you can consider is no baked cheese cakes.
Now sweet is very common weakness of everyone and almost everyone likes cake.
Also and that you can also make it more enjoyable by keeping more than two or three flavours so that
That's it from the party theme today and I hope you got an idea on how to throw up this amazing party with your friends and have a good time.
Recommended Article
100 Unique White Lie Party Ideas
College Dorm Party : A Complete Guide