There are literally tons of different ways in which people greet or simply start the conversation in a very modern way and similar to this is a slang like – 'What's good'. But sometimes you are just blank and don't even know how to respond to it in a correct manner.
Well, today in this post I'll be covering some ways for how to respond to whats good. There is no big headache, it's just within a flow of the line you can add up a bit of your current situation and you can deliver to the question.
So, without any further ado let's dive in
How To Respond To Whats Good
Doing Better Than Yesterday
This is just to explain about your situation and just witnessing the truth that you are doing much more better than yesterday and looking forward to excel in a much better manner.
Taking The Follow-ups
This is most specific for corporate and if you are working in an organisation then it can be a perfect phrase you use it.
Whenever your colleague ask you about what's good then you can probably answer to a very real situation that you are taking a follow up from the previous work from your supporting team members.
Sometimes explaining about the real situation can be a good way to answer back the question.

Relaxing A Bit
This is very natural way to respond and just addressing that nothing very sensitive is going on with in your life but you are just relaxing a bit and not stressing about anything.
This can be a good response usually to your friends or colleagues.
Also it can be a very good phrase to use when you are hanging out with your friends and you are waiting for someone and if some new buddy joins you then it is a perfect way to initiate a small conversation.
Waiting For You Honey
If you are waiting for someone & that person arrives and ask you this question then it would be a very of obvious and convenient for you to say this and also if the person is a very special and very close to your heart then such words like 'honey'  can be add on adjective in order to greet them.
Going Through News
At morning time, getting your things started or at free time usually at breaks people do have a habit of going through internet and surfing a bit maybe a news or entertainment just to relax their mind off.
In a very relax mode and specially if you are with your friends or colleagues or present at workspace in your organisation it would be a good enough to use this response.
Telling about what you are doing, is ultimately the best fill in the blank answers you can give to anyone.
Checking Up With The Offers
Taking the situation when you are busy and you are doing some work on your phone, specially to the incident when you are thinking to shop online and therefore you do have your mind focused and involved consciously in it.
As I said before it is not necessary to always respond in a very formal way just to start up with the conversation.
But sometime it is very justifyable that you make other understand that you are involve in some other work and you are just remaining being natural.
If you respond to this in a very polite way then it will give indication to the other people that, firstly you are just very nice to them buy informing that you are indulge with some other work.
And secondly you are letting them know that at moment can't really have conversation.
Getting Lost In This Climate
Relaxing a bit and just being within yourself sitting in a corner peacefully and just nobody around you.
And in that case if anyone of the family member or a known person just comes kn and ask you what's good then you can answer them that you are just enjoying the climate, watching the still moment and living by the atmosphere.
Remembering My Love
Now this moments are very special and only you can realise how you are going through it and how you feel in such moments.
But either way if you are having a personal time, sitting alone and just thinking about your love or your partner and in that case if somebody calls you up and ask you the same thing then going from that zone in to answering someone can be very confusing and time taking situation for you.
But if somebody, specially your friend who knows about you that you into relationship then answering them openly and freely about the real situation can be fair enough idea to go with.
I Really Have A Long Day
Very geniune and authentic response for the corporate employees to pass such with their colleagues describing just about your busy is good schedule throughout the day.
If you and your colleagues are from the same department then they can truly understand about your situation the workloads and your priority.
Coping Up With Deadlines
This can be very sensible and realistic response approach to keep up usually whenever you are going through extreme work loads.
The thing is define about your situation and on-going phase.
If you are a student or working member in a company, then for sure it can be very relatable for you in person.
By this you are addressing about your work intention and your routine for the day. By some response, other's do judge or interpret about you in a lot different manner.
With this response, pretty much it covers your ideology about being attention detailed, focused and priotizng important task at first.
Very Good! Thank you
In general, you had heard this many times and used most commonly by the people. If you just can't think of anything then simply go with the normal and old school approach and there is nothing wrong in it.
A very decent way to answer back and shows your utmost humbleness and sounds very pleasant to the one who asked you about.
Appropriate Response To What's Good When Not In Mood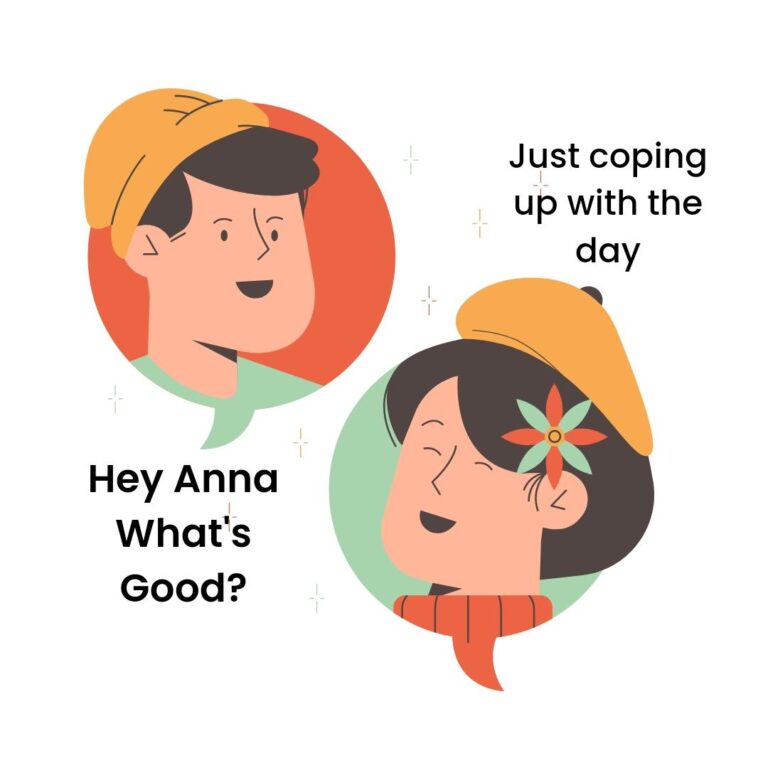 Sometimes, your day is not really going well and still anyhow you are managing at extreme levels that not by any dimensions or sense, it just breaks you down thoroughly. Responding in a much better way and remaining very polite is what a genuine and real person will do.
Reacting badly just because of one situation with other's is completely inappropriate and doesn't look good in person.
It is as important to take care of others while responding to any comments or questions asked despite what you are going through.
So let's quickly cover some of the ways:
Worried….But Good To See You
In this you are just being transparent and honest. The way in which you respond to what's good, really grabs the attention of the other person.
It is not necessary that answering back to every question meant to be a way of starting conversation.
Having just said that, it also gives the other person to realize that they are very important to someone
Responding with a giving an emotional and trustworthy message. Perfect shot!
Hoping For Good
Sitting idle and just stressing about something personal or may be related to your work life.
Different day, do adhere different moods and conditions in every day to day life.
Just not in mood but still thinking off to respond back to such people's question,
'Hoping for good'.
It's just very normal and it also gives the other a slight idea about your situation which is that you are holding up back something which bothers you.
Thus, they won't stress back or the further conversation will go in accordance dimension that pretty much will give you a slight sense of relief while talking to them.
Just Blank For Today
When you are not in mood then probably it is very common and obvious that there is no thoughts or topics that is going on your mind.
Being just without ideas and nothing in mind can absolutely be very frustrated at real point.
At this circumstance, what you can really say about?
Nothing but just to be throwing up inner thoughts as normal and natural.
To Be Honest…..Not Good
Very straightforward and trying to connect with the other person just in a sense of having a small talk with them.
If the other person really cares and is of good kind then nothing can really just stop them to ask you much more about your situation and show some concern.
Absolutely Fine Dear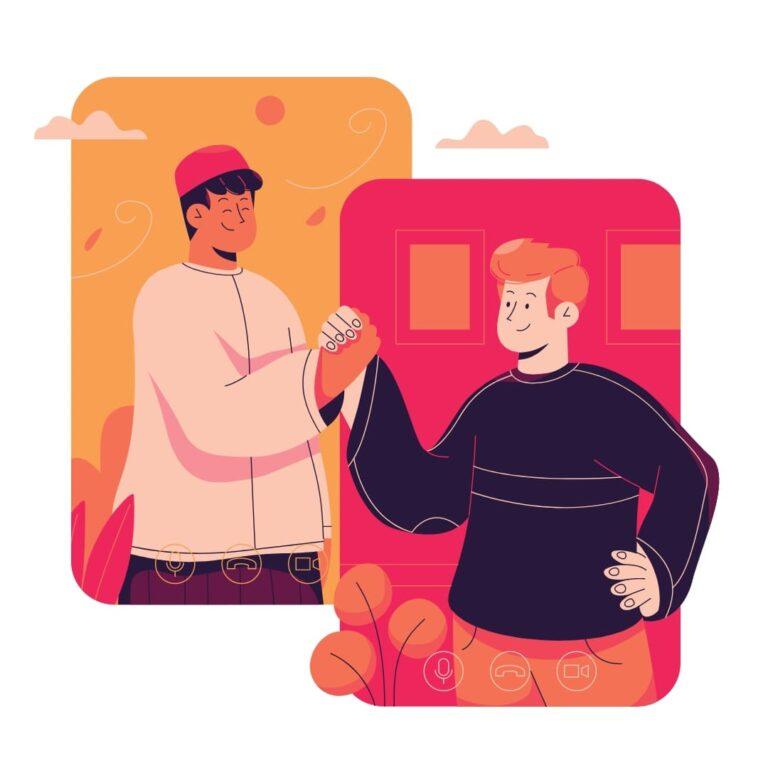 If you don't need to have a conversation with anyone and you just need time space with just yourself then it is the best way to respond to anyone.
A very casual and normal way to think of how to respond whats good. It gives an idea to the other person and a very understanding answer upfront.
Everything is normal and you are doing just good is what can be interpreted with your response and especially it is upto you that you truly abide by this message.
If you can just give a slight attention, then as I mentioned in the post earlier all these responses are usually to pass when you are not in mood.
So with this response, you are trying to satisfy both the condition and also caring that other person don't feel any awkward sense by your answer.
I Just Need You
Worried and really in a tensed situation and you are hoping for someone that a person will understand and just by kind words can make you calm and position you at relax mode.
At such situation, you can very well consider this response to take in.
Sometime, you can't simply think to formally answer back to a person just to do for the good sake.
But if you are having a good relation with the person, then definitely you can take this situation for self in taking such advice and valuable thoughts from them.
By stating such answer back to their question, will also make the front person to truly admire and get the realization that there someone in this world that honestly respect their living and value their opinions.
Nothing New To Know
Kind but also addressing about your true situation. And pretty much gives very direct to the target answer
And clarification that everything is just going on usual and the same thing.
There is nothing much to explore and there will be nothing new gossip people will get to know from you.
Ahhh….. Actually I Need Some Space
Best way to respond to what's good question and especially from the guy. Moody situation can really get you very awkward, annoying and sometime frustrating thoughts over your head.
Especially, if you are in a complete different state and don't want to get involved with anyone and just wanted to be all alone.
At times, being alone and practicing mindfulness can be very good option but it totally depends upon you how to you want to carry out the condition.
All Good, Just Waiting More Good To Happen –
By this you are trying to collect your current condition and addressing to the person that your expectation is really positive.
Bad mood or bad situation doesn't really seem that every words coming out of your mouth should be of same taste and should hurt people.
But very smartly and coping with your personal matter responding in decent way can deal with the situation.
Just Recollecting Old Memories
Often it is very common and in general only such kind of thoughts could be natural to anyone.
Off mood, just sets you back to your past and sometimes a person thinks about the weak areas and the scope for improvement.
Special if you are going through of mood just because of one particular situation or one particular person then it is very obvious for you to think and be in that zone and in such case only old memories stays along with you.
Going Within The Flow Of The Day
Not being very positive or not being very deeply negative in your approach towards the starting of the day then you can probably consider in answering to this question with such a response.
As if you are blank or you just don't know what to do it just because you are not on the right track for the day because of the of mood.
But still hoping something for good to happen then as an individual you also take these in your heart and probably in your mind set that you will react and conquer the things as it comes and goes throughout the day.
Just  Normal As It Is
Being very down for a while sometime really get the things out of you in a much more honest and in a very organic way and therefore you end up in responding to very common and general perspective.
Letting other people know that you are just carrying out the day as very normal and in casual is a justifyable response to such situation.
Final Words
Pretty much covered all the different moods and situations where you can consider to use these phrases and thus along with these you also trying to explain about the situation. It is not very obvious and necessary that you go within the flow of slang but sometime while remaining authentic and real can also justify your response.
Recommended Article:
65 Excuses To Leave The House [Genuine & Made Ups]
18 Excuses To Not Go To School [Believable One's]