It's your time to be free and enjoy this real zone of it. Turning 16 is something that every young kids waits for. New excitement, new journey and new experience it all covers up.
Throwing up a party for this event and looking for a sweet 16 party games to have a good and enjoyable time with everybody, then you are in a right place.
In this I'll be covering some amazing fun and worth playing games that you can really put in this show.
So, without any further ado let's dive in
Sweet 16 Party Games
Who Knows The Birthday Girl
Very interesting and really engaging game for kids. In this game all the other attendees (kids) will be tested on how far they know about their favorite birthday girl.
This printable sweet 16 games is simple which is listed down with general questions like about the good things, favorite stuffs, names and others.
Sometime being very close to a person and especially at very young age also, we tend to miss out their liking, dislikes and some of their personal things.
Potato Sack Race
The next game is real fun and very sporty. Especially the kids will gonna enjoy it. At your birthday party their might be mix of attendees like kids and adults.
And this game can be good fit for both of them.
Kids at this age do love to have and do enjoy such games where they can compete with their friend in some sort rlof race.
With this potato sack race, you can definitely try out group 4 or 5 kids getting into the race and deciding on who will be the winner.
Would She Rather
One more real and general informative games for other attendees in the party.
This simple would she rather card question game will substantially let your girl know who is very close to her and who has to be good friendship with her.
Each of these package includes 30 cards and all of them is of quality material and printed with quality standards.
Questions like 'Salt or Sweety' , 'Jean's or Pants' and many more. The attendees needs to circle or tick the correct options as they think.
Lastly, after all the submission the answer needs to be verified by the birthday girl.
Led Trampoline Jump Game
One of the most loved games by the kids. Not at this age but when we used to be kids of age 3-5 this game was absolute fun.
Those hilarious jumps, fun laughs and enjoyable time is all worth it with this.
As it goes, age is just a number. And no games should be abide by any limitations and especially if it is your birthday.
Getting LED Trampoline will no doubt will increase the fun and overall excitement amongst the kids. 
Especially at the night, the actual joy of playing this game will go to next level.
Just because of extraordinary lights and the differents effects you can bring in due to the lights (remember it is not in-built with the lights, just can be created with horrible jumps and fails).
Anything that can bring extra effect to a
particular stuff, kids usually gets very attracted towards it and therefore that's the whole plan to include this game in your list for this event.
Wooden Blocks Floor
Who doesn't know about this game? From kids, teens and even adults do love this game to play in their free time.
Just to create a moment of sudden joy and excitement ( a bit fun-stressworthy) this would be ideal game idea you can go with.
The wooden blocks floor set include 56 pieces which can go upto 2 feet to 4 feet in height.
Sometime it is good to include or to introduce those games to your kids which
will bring in their overall development regarding to logical thinking, correct decisions and creativity.
Wooden Blocks Floor games does exactly the same job. In this a tall tower is been set up at first.
All the players needs to remove one block from any side without letting the tower to fall and get it down zero to the ground and if it does the game is over.
A little time demanding game but a real fun for kids.
Outdoor Sweet 16 Games Ideas
Giggle N Go Limbo
Not heard of this game before? Well you
might have but not with this name.
Giggle N Go is body tweaking game which can bring hilarious moments from the kids.
Especially at this age and as you set up the bar line level according to the players average height and by judging overall sense of fun, this game very participating and engaging for many kids out there.
One thing you can definitely bring under your notice that kids will never be tired of playing games and specially of to those which are new to them.
Head Hoop Basket Ball
Very unique game that you can probably think to add on this beautiful sweet 16 party games ideas.
Head Hoop Basket Ball is just a normal game similar to basketball but in this you will get a adjustable headband which a player need to wear it.
And the other player one by one can scoop in it the basket.
This game can be played with different modes and variations like one on one, group, more scoops by a player and etc.,
Very interesting game and requires mind judging ability to perfectly gain most from this game if you want to win.
LED Rocket Helicopter
Not any rules and doesn't require any specific players to play along with.
This game can also be consider as a gift option for kids.
But do try to fit this line into your kids mind that playing games along with friends or family is the actual joy.
This Rocket Helicopter is simple and can be played at outside area and more suitable to play at night to overcome the feature of LED in it.
All you need to do is to pull the launcher and place it in a direction up to the sky and just release.
The rocket can go upto 20 ft and can create fun colouring helicopter effect which will be worth watching (for kids only).
Pass The Potato
Very engaging and entertaining game. Pass the potato game requires 3-5 players and the numbers can be more than that there is no issue in that.
All the players are required to stand in a semi- circle position inorder to throw/pass the potato to each other in whatever manner they want just to create fun.
This Potato comes along with a smart sensor and recorder in it which passes some hilarious saying over period.
Whenever it is been passed and a player catches it, the potato gives out some
landing sound to create fun environment amongst the kids.
This game can be played under such mode like passing it to a player continuously and this Potato will create sound of explosion which indicates the end of round and whoever's catches it with this sound then that player will be eliminated.
Throw Throw Burritos
The next sweet 16 games ideas that you can consider is Throw Throw Burritos.
It's a unique card game and war battle.
It will be a complete entertaining game to introduce amongst your kids.
In this pack, you will be getting two small soft cushion type burritos which you will need to throw up and potentially hit your friends with it.
The game is very simple, first there should be minimum 2-6 players to play along and remember more the number of players, the more fun it would be.
Then, you will draw up the cards amongst the players and now your job is to get 3 identical sets atleast.
Try to be quick at this phase and by this time if someone plays burritos card, then the actual fun and battle will begin.
Now you can steal points by hitting those squishy burritos to your opponents.
One quick advice for adults here, to space out your expensive background outdoor stuffs just to avoid any loss.
Tug Of War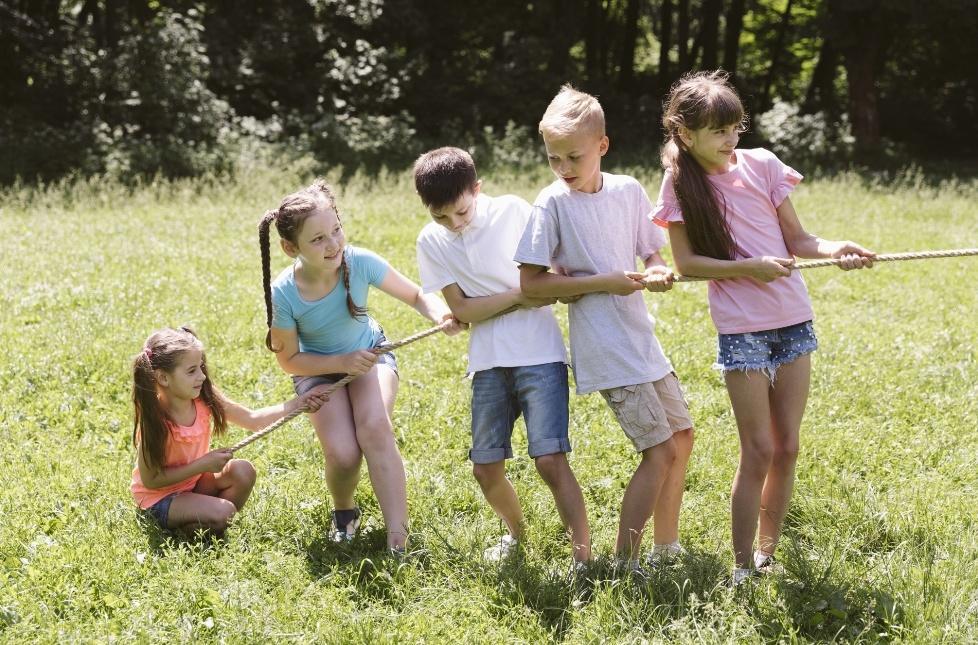 Now, I know this game is very related to kids of this age but you can really introduce some of such new games to them.
Also, Kids of age 16 usually grows in a period where they quickly learn from their elders and when it comes at games, it just goes super fast.
Organizing sweet 16 party, divide the attendees equally well in two teams.
Now mark the centre of the rope or tie up any cloth indicating the center piece
Ask all the players to grab the rope tight and let referee to whistle and the game begins.
Now, if the team is fully divided amongst the kids then this would be more fun because as they are kids, so power will be less and the moments around the rope will be really hilarious.
Fun & Enjoyable Sweet 16 Party Games Ideas
Whisper And Pass It On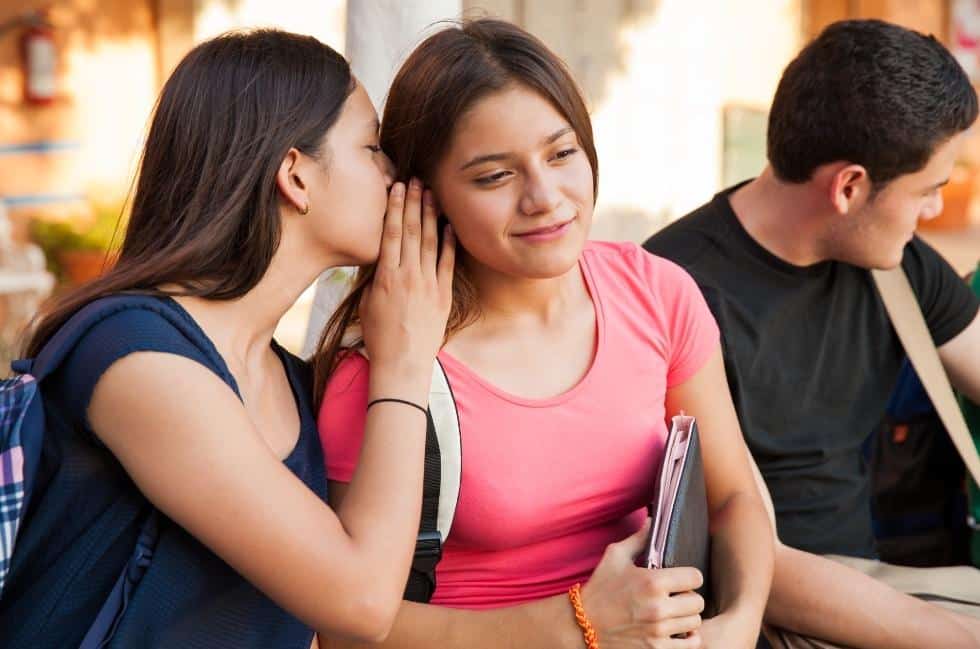 Moment of truth, this game is going to be so hilarious.
It doesn't require anything but could be a thing of memory.
All the players in this game needs to sitted next to each other and let there are 8 players.
So, the main player will whisper any sentence to only 1 player.
Example: The main player whisper – 'Your birthday cake was made out of chocolate but I removed chocolate layer from it and had put cocoa powder in it'
The idea is to whisper something big sentence and the main player had to whisper only for once.
Now, the second player will pass on to third and it goes in the same way to the last player.
Tho it might sound very boring while
reading but trust on this, not only kids but such big sentence won't be remembered by anyone at once.
So, now as the whispering is over the last player had to say it out loud and surely there will be many laughs at this moment.
Because the sentence would have been changed and you can't even imagined what innovative things and words kids will put on to this.
Musical Chairs
Now this is very common game and usually you might have seen many adults to play this one whenever they have some party or fun events.
But this could be fun amongst children also, because they are more furious and
very excited about everything and this game does the same job.
Set 10-15 chairs in a circular path and ask all the kids to stand in-front of the chairs and play kids most favorite music or the song which most probably every kid have heard which can be related to their culture time, or related to their favorite artist.
All the players move side by side with the chairs and stop the music. The fun begins!
No doubt, you will notice every kid will run here and there to find an empty chair and the one who doesn't or find it last, gets eliminated.
Product/ Prizes Table Shot Race
This game is very unique and by introducing some amazing bunch of prizes and gifts this game can turn out to be
good fun for kids.
All you need is to have some 6-8 different gifts and in this selection you can also some punishment sorts of gifts or prizes like creamy dish, chilies and etc.,
Arrange all the products or prizes one by one giving the priority to top or most expensive one to be placed at last on the table.
Now, let one player to hold a toothpaste at the middle edge section of the table and ask him/her to bang it hard only for once and mark the position of paste where it got landed and distribute that prize/punishment to him/her.
Playing this game can and will create some good memories for the kids to remember.
Guess That One Lie
Very popular and can be played at any event or at party times. Kids do love and have that attitude of mischievous and notorious edge in them.
If asked to jot-down different lies, you can't imagine the amount of creative angle they can put while making up stories.
The game is simple.
Ask all the attendees to list-down 5 things about them and out those 5 things they do need to put one lie.
Collect all the cards by the attendees and shuffle. Call any of the player one by one and draw any card and ask the player to identify the lie and for whom it would be.
Guessing and fun-blaming will be very entertaining moment for that night.
Final Words
That's conclude most of the fun sweet 16 games you can consider of worth including in this party theme. Introducing games to the kids should be under the dimensions that it would help in their overall development and could become a potential source of fun and relaxing time for them.
Recommended Article:
Most Amazing & Fun BBQ Party Games
How To Say Thankyou For Unexpected Gifts