Have you been into such moments where you feel like that these moments, memories and time should be stored forever. But you are confused onto which one to store?
Exactly in this, I'll be covering some time capsule ideas that will help you in getting clear thoughts and will place a different value to your time now and then.
Before going into details let's quickly cover
What Are Time Capsule Ideas?
It's just an idea that encourages you keep your certain memories or special moment packed in a capsule (or any storable stuff like box) and it has to be opened at during specified time in a future which can be a gift for yourself or to your children.
Now, as the concept is clear below are the few ideas that you can consider to be in your time capsule.
So, without any further ado let's dive in
Time Capsule Ideas
Special Notes
During your entire lifetime and especially when you are young probably in the age range of 16 – 23 there might be any moment where you had recieved a special note or a letter from your parent (may be grandparent).
One small advice and that can change your day and current situation. You definitely need to keep it safe and store it.
By making small folds and placing inside a capsule and opening up after sometime a year or two or whenever you feel that you are going through down phases,
Such notes or letters can be a great source of motivation.
Hoddie
This one is for girls and whenever they are into a relationship with a guy then for sure they might have a hoddie of their boyfriend.
For other's it might look a very small matter but for girls anything related to their love they are just crazy to keep it with themselves.
Now, hoddie cannot come inside a tiny capsule and so you can consider it to store inside a box or a separate drawers in your closet.
May be on Valentine's Day you can think off to wear it and make the day more special and loved for both you.
First Money
You do love to keep almost anything and specially those that are very close to your heart.
Now, money is not a big deal. But earning your first ever money from a job or from a business,
That definitely gives you a intense satisfaction and a sense of feeling that you have done well.
Obviously, like earning $1000 from your first job and keeping all of them in a box for your memory will be stupid.
But a small portion of it and having a similar memory associated with it can do the job for you in this idea.
Article In Newspaper
Proud moment, yeyyyy!
Whenever you had done good things and that made a source of covering an article in a newspaper.
Who wants to miss that?
Cutting out that piece of news article and keeping inside a well stored tiny box will do the half job.
Later, may be when you have kids and you want to share your achievement during your young age then such things can be good source to share it with your kids and family.
Favorite Chocolate Wrap
This is to be done to recall some of your old memories and take you back in old times with the edible items you used to have when you were a kid.
Now, definitely a chocolate itself will be a bad idea as it will get fungus and spreads out bad smell.
But keeping a clean wrap of your favorite chocolate will be a considerable option.
Team Jersey
If you are sport lover or during your college/university time you did participate in a competition and had some special moment, probably you have won the tournament.
Then keeping that winning Jersey, will surely give you a worth happy moment back.
First Boarding Pass
Journey and travelling do create a lot of memories. But you can go a step back and withing your travelling journey small things can make big impact in your future.
Your first boarding pass can be worth stuff that you can store in your secret box.
First boarding pass, remembering the travelling destination and year and which flight you took,
All these old memories can bring back a sweet smile on your face.
Toothbrush
Sounds very odd but can be consider. Most in common we do have a habit to use toothbrush for a long (not advisable),
But keeping your childhood toothbrush and especially for kids they do have different cartoonist toothbrush where they have a little toy over the handle.
Remembering your childhood times in such a way after 20 or 30 years can put you in a relax zone.
Time Capsule Ideas For Babies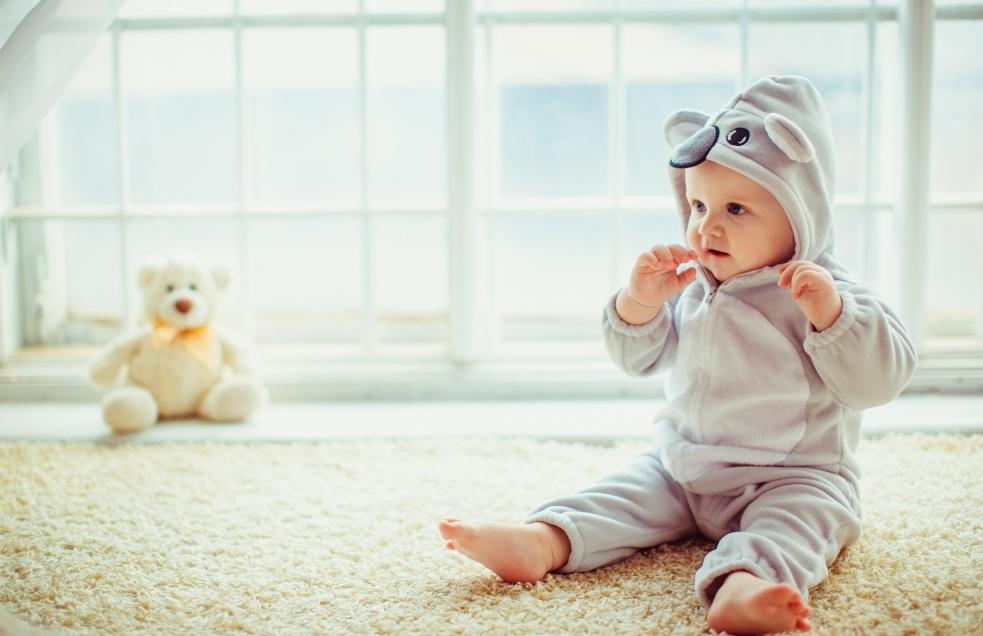 Tiny Clothes
Babies are truly adorable and so their tiny and sweet clothes. Keeping their tiny clothes probably of a year when they were 6 months or a 1 year old.
As a parent, all these small little stuff can be worth to store and keep it by your side. You can also think off to present these stuff to your kids when they turn up 18 or 21 as these years are special in one's life.
Foot prints
There are many ways through which can do this but most popularly is by clay and molding powder.
Trace your little baby foot prints and store it well inside a box and when your kid will grow up to somewhere like 16 or 18 you can present them.
Small Walks Video/Photos
This is something very happiest moment for the parent as their little kid starts learning how to walk.
When you notice that this is happening with your kid, you can surely take a picture or a small video of it.
Now, pictures can easily be stored in a box but what about video?
Well, you can make a video cassette (old fashion way) and think to store in your box.
Reliving those moments when you are old or sharing it with your kids during special events like Kid's birthday, family party or reunion and etc.,
First Callout
As a mom or dad, when your baby learn how to say mamma or daddy, this cute baby voice can make your day out.
Recording those cute voice and saving it on a memory card is something that you don't want to miss out as this moments occurs a few in your life phase.
Messy Face
This happens in almost and with every kid out there.
Whenever they eat by themselves (talking about kid of 2 – 4 years old) and especially if they are eating chocolate then you might have noticed that they spread out chocolate all around their face and have that messy look.
But this does look and cute.
Click a photo! And store it along with date and a short note over it.
Time Capsule Ideas For Students
Farewell Pics
Spending time with your favorite buddies is the most joyous moment and in this you can't figure out how time went in so much pace.
Now, being along with friends and closed one's especially during your last time in your college or school time is something you don't want to miss out.
We all have experienced farewell party and there is so much fun to attend.
Clicking photos and creating different memories by playing games, doing activities and entertaining is what you need to don't want to miss out and store it tight with your memories.
Graduation Certificate
Working so hard and studying all day and night out and finally the day has arrived where you are graduating is really proud moment.
Certificates and achievements is what you don't want mess up and you don't want to get it misplaced.
Thus, making a proper box setup for certificates and remembering after certain years like when you are retiring all such moments can be good gifts for self.
Signed Uniform
This one closely related to farewell concept but not exactly.
Probably you (adults) might have noticed that on the last day of school or college, everyone just go around and with a permanent marker or a sharpie they just like to have their uniform signed by whole class and sometimes with their teachers.
Reliving that moment and recognizing your favorite buddies signature after 10 or 20 years will be a worth moment to live by.
Geometry box
I don't know how many of you like geometry class but one thing which one can definitely like is the different mathematics tools like rounder, divider, ruler and etc.,
We all do have one geometry box in our lifetime and for school kids is of sure tool box.
Keeping your first ever or last used geometry box inside your secret drawer or a container will be a good moment
And especially keeping a friend reunion party which is based on this idea where your friends and you brings back old school or college stuffs.
Captain Badges
Now, this idea won't be applicable for students but don't be upset there a tons of others you can later consider.
But as of now, if you ever been hold accountable for 'Head Boy' or 'Head Girl' or taking responsibility of any one specific group caption like 'Blue House Captain' or 'Yellow House Captain'
With this, you definitely get those badges that you need to put on yourself during school period time.
I know school doesn't allow you to take those badges with you permanently but sometime if you ask from a management and explaining the real reason behind,
I'm sure your school management can give value your feelings.
Sport Shoe & Trophies
Guys do like to have a collection of shoes but when you are student or college kid and participating in sport competition and when you have won different awards and trophies those are literally memorable  & one of the happiest day in your life.
You can think off to store your trophies, awards, and even sport shoe that you had wear on that particular sport event.
Expelled Letters
Don't take this in a bad sense but if you are that particular student who is mischievous and tends to do certain things sometime which are not allowed by school or college campus.
Then might have been expelled from the institution by your Principal.
Dedicated Principal and Head masters do often have a habit to follow things professionally and in a systematic manner and hence they do give a expelled letters where they demand to get your parents signed it.
This is not for fun but storing those letters and going back into those days where you had done so and so horrible things can potentially bring a smile on your face.
What things would you put in a time capsule? (Couple Edition)
There are various moments where you find that you are very close with your partner and this is developing more love between two's.
Below are few time capsule ideas for couples that a lovey dovvy can definitely relate it to
First Date Pics
In a relation and when it is your first time, that moment is so much important (as your excitement levels are on skies).
Having a beautiful first date and spending quality and loveable time along with your partner, you can't afford to capture such loved moments.
Especially for girls they do take a lot pictures and for them it would be good idea to store their first date pics.
This will work fine when you are with the same partner for life.
Love letters
I mean who doesn't share love letters and notes with their partners mostly at initial stages of their relationship.
Having that love letters which means a lot that sounds very organic, real and adorable is the perfect option to consider in your time capsule concept.
1st Anniversary Gifts
Now we are not talking about the wedding but in a relationship itself, couple do love to celebrate their anniversary.
In this surely you end up giving some special gifts and stuffs which can make your partner's day.
Having all that gifts safe and closed to your heart is one of the loved thing you can do as a couple to surprise your partner at some point.
Wrist bands
There are so much fancy and over doing things available on internet which are specifically meant for couples.
Any attachable things do attracts couple's eye and they love to keep it.
Similarly, is the wrist band which are of similar types, color and features.
As a couple anything which are shared between two on equal terms are worth considering items to be in your memories box.
Honeymoon Tickets
Be in a love and create love is what couples do.
Jokes a side. But everything does matter in your relationship and even after your wedding.
Going for a honeymoon is a special moment in every married couple.
Why not to have an idea to store your destination tickets of your honeymoon.
Keep that tickets inside a box and you can probably relive that moment along with your partner when you are old and recall those love moments.
Time Capsule Ideas – Covid 19
I'm writing this post in 2022 and we all lived through a phase and worst pandemic Covid -19.
Sad and difficult times had hit in different sense and dimension for everyone.
But in this also you can consider to store certain memories of yours that you want surely want to keep it hidden and intact in your time capsule idea box.
So, let's quickly cover some of the few ideas
Face mask
During the pandemic almost everyone and every country made a mandatory action on their citizens inorder to control the spread of this disease.
Storing face mask and keeping inside a box and opening up that in a year where things and life is getting back to normal can make you realize what else things and situation you had faced in your life.
Vaccination Card
It is almost compulsory for every adults (as of 2022) to take two doses of vaccine.
Now, when you have completed the two doses then hospitals do provide you with a vaccination card via hard copy or through PDF format on your mobile phone's.
Get a print and keep it as a memory that again after childhood during your life phases you went through vaccination camp.
Empty roads (Curfew)
All roads and streets and almost everything were closed when covid hits widely.
Such situation and scenario probably is not so common and clicking a picture of that kind like empty roads, closed markets and etc.,
This can surely give you a moment to think back in future on how the whole world was packed inside their house.
Covid – 19 Reports
Now, many of us might have overcome a situation where many of us had tested positive for covid.
Keeping that report records in your memory box and taking such moments of life in a positive sense like how did you managed to cover difficult situations, adverse disease and related stuff.
Steamer
Most commonly used by many of us just inorder to quickly recover from covid – 19 disease.
Steamer (I mean hot steams) totally helps a lot in improving breathing ability
Storing such items which was used by you as an individual a lot during certain period just to maintain health standards is worth memory to recall in future.
That's it from time capsule ideas and I hope you now better idea and you can relate to many memories and activities that listed above that you think can be stored.
Let's quickly cover some
FAQs
What should you not put in a time capsule?
Any items and especially edible stuff will be consider a bad idea. This will probably create an additional work for you in future for cleaning purpose.
Apart from edible stuffs, any items that are made of glass and you know that any slight inappropriate move can break that stuff and hence you don't want to lose that valuable item.
Funny things to put in a time capsule?
Any pictures or video clips of you and with your friends, family and closed one's where you are enjoying the day and specially pranked someone will be great consider in funny items.
For parents, they can click a picture of their small baby by making them look extremely funny (like making a pony tale for a baby boy or dressing him up as a girl)
Recommended Article :
What To Say When Giving A Gift?
Absolute Fun Girls Night Game Ideas
How To Ask For Money Instead Of Gifts For Birthday