It's the occasion where you and friends do enjoy to share some memorable time. Wedding is usually to be consider an important day in everyone's life. It's the beginning of new journey.
But, apart from just going simply on wedding on a normal terms, to keep your guests engaging, throw up an idea of wedding scavenger hunt.
Bunch of activities that your guests can do, so they won't get bored overall. And by these idea you too can get amazing memories through them.
In these, I'll be covering some of the ideas where you can organize this sweet event in absolutely different way.
So, without any further ado let's dive in

Wedding Scavenger Hunt Ideas
Friends Hilarious Gifts
Giving gifts usually happen at wedding on a particular timings, where you actually meet up the newly wed couple and greet them and passes on your wishes and gifts.
But, this thing doesn't remain same with the friends and especially if you have some notorious buddies.
These types of friends do end up in giving some naughty and weird gifts like condom, broom, tissue paper and etc.,
List down this activity in the idea and the guest can capture some hilarious moment.
Empty Food Counters

This normally doesn't happen at any wedding but here is the catch,
Normally, guest do attain wedding just for food (especially if you are young).
But nobody looks around to empty food counters,
And when these counters are full with delicious dishes and other food items there is literally huge crowd at that place.
Scenes will be different when there is no food (for a while).
Groom Dance
A warm welcome is set up by the family of bride's and their guest.
But one thing which almost at every wedding you can notice and witness this moment, where the groom is being asked to be happy and show some of his dance moves.
And you know it will happen only once in this family event, so don't miss out on capturing this memories.
Now, if you are allowing this task for guests in a wedding scavenger hunt ideas then, do pass on the card of list before the wedding event actually takes place.
So, none can miss out on anything in this fun concept.
Bride's Jewellery
One thing is of sure and very obvious that the bride will be dressed up in the most beautiful manner.
So, bride do wear a tons of different attractive and shiny jewellery in wedding.
Make a note of it and if you can get a chance to take a picture, do take it.
This can be more personal and can be found more easier task for girls and especially if they are very close friends to bride.
And often girls do take hundreds of picture in every event. So to include in their list will be a good idea.
Decor Setup
This includes literally everything bit most importantly the overall outlook of the wedding presentation is appearing to be.
You don't want to miss out on this.
Especially if someone is booking a a special wedding planner then they would surely set up a different and beautiful aesthetic look in general.
Capture all the beautiful outlooks, decors, balloons, light and etc.,
Groom Shoe's
This is generally very common in boys that they do like to have different shoes collection.
But in wedding, arrangements are often not similar.
Special well polished shoes which are never used before, gives a different experience in it's sense.
So do they look absolutely good.
Add to the list of scavenger hunt task and it would be good gift option for the groom st later to be remember of how small things were captured at their special event in life.
Twining Friends Circle
Now, this won't be easily noticeable in every wedding unless the guests are welcomed with having different clothes.
In West, almost majority of wedding events, the guests are to be seen in very and one type of clothes, where guys do wear only blazers and pants.
So, there is no such big difference.
But, this wedding scavenger hunt idea would be perfectly good fit in Asian weddings, countries like India, Pakistan and more.
Guests do come in different look (talking about dress).
And if especially for the young guys they do like to twin with their friends and do often like to wear same dress.
Find out such friends circle with the same styles.
It will be fun and good memory to collect in total.
Also Read:
Best Euphoria Theme Party Ideas [Full Guide]
Shy Emotions
This can be caught at multiple places and usually pointing towards bride's and groom expressions.
No matter how much you are in love with your partner but there are moments where you and your partner will shy.
Such expressions are worth to capture.
These can be caught when the couple actually get to see each other face to face.
Usually grooms is generally brought up to the stage first and then later bride is welcomed by others.
Meeting up one on one at their special and loved wedding event will definitely create such shy moments between them.
Be smart and active enough to get these in your camera.
Beautiful Wedding Cake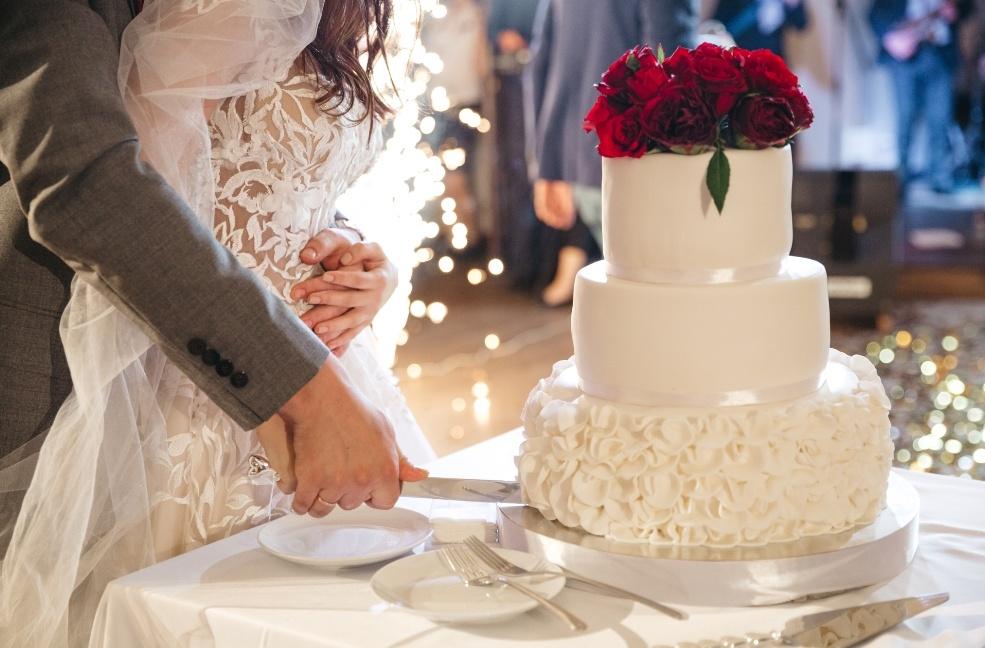 The first thing which the couple do have and probably share between each other in front of others in this event is the cake.
This isn't the normal cake.
Decorated with different edible ingredients and made in a purpose to become a centerpiece and attraction of everyone's.
Mostly fancy cakes and double decker cakes are very popular to notice in a wedding.
Capturing a shared moment between bride and groom's together for the official and very first time will be worth to capture and store by self (for the married couples).
Emotional Moments
These are very tough and difficult moments especially for the bride's family.
Those shiny eyes and emotional hugs,
Tears in bride's mother and sometime that emotional walk of bride along with her father when she is actually coming up to the stage.
All such emotional moments do create a memories in itself.
Also, the final goodbyes between the families, all such small moments can be added to this scavenger hunt list.
Wedding Scavenger Hunt For Kids
At weddings one thing which everyone can notice and it is quote furious and they are kids.
They are known for doing mischievous things (not done intentionally but quite common in their age group).
But we you had to give anh task an especially if in any occasion or an event like a wedding, then they are more interested and will be purely engaged in those alloted activities.
So, this wedding scavenger hunt ideas for kids will be perfect for their fun interest and will circulate the good vibes all around the sessions.
Let's quickly check out some of the ideas
Old Uncle Dancing
The hilarious moments cannot be missed and when it comes to dancing then old uncle's will never disappoint at such events.
They do have inner feeling to express their happiness in kindly different manner and theh do dance in a way like nobody is watching them.
Which in turn brings out the most candid moments and sometime hilarious moves.
But kids can be good at it to capture such moments and complete their task list.
Funny Callouts
This will happen mostly when you know you have notorious friends and colleagues whose entire aim in a wedding is to wait for a moment where they can callout to you in a funny way.
When all the guests are very attentive and being in a position for witness the final or so-called YES moment in a wedding,
Friends will behave naughty at this place.
It will create a good and some fun moments within the guests and the couples too.
These moments are worth witnessing and to be captured for your next memory.
Nerd Uncle
Very often and especially in wedding events, there will be old fashioned uncle who seems to follow his dressing sense in a very sincere manner.
Very similar to be a Nerd. (not any intention to disrespect anyone).
But the point is, they will dressed up in full suit boots and a pressed tie.
Out of every guest in the event, Uncle will look completely different and will grab your attention.
Massive Eaters
Now in wedding there will be many people out there who just loves and will definitely enjoys the food most.
All they are waiting for is when the food counters will open and they can have their favorite food items.
Now there is nothing wrong in enjoying your food at such events,
But apparently, there will be people who just tend to behave that they have never attended any events in recent times or they had never attented a party where they can see or enjoy their fav food items.
Simple terms, they will just fill up the plate with every items available and will create a full packed platter.
These people are just food lovers and they actually their time.
Capturing their moments where they eat like a hulk can be a fun and embarrassing moment to caught (remember, not pointing to any people for any inappropriate behaviour or to personal acts).
Special Guests
Now, this element could be a surprising moment for everyone in the crowd and wouldn't be known but by accept two or three.
If the kids are very familiar with all the relations and somewhat majority of the crowds (pointings towards close members, family, friends and etc.,)
Then this could be a challenging and fun task for kids to find out actually who is the special guest.
Now, guests could be anyone but specially someone for whom the other guests is not ready to watch out for.
Like in wedding couple actually call out Queen Elizabeth in their wedding out of fun,
But at the end Queen Elizabeth actually showed up in their wedding and she became a surprising guest for everybody out there and even for the marrying couples.
Final Words
Pretty much good things and worth memories to collect and to be captured. And with these wedding scavenger hunt ideas, there are enough and different activities which can be listed in this concept and would be good gift giving option to the married couples.
Recommended Article:
Time Capsule Ideas: 30 Ideas To Keep In Memory Box