Are you planning to have a memorable sleepover at your friend's place? And really excited about the crazy upcoming things to come in your way.
Last minute packing can turn out to be very hectic and you can miss out onto something. In this I'll be showing what to bring to a sleepover, so that everything is ready upfront.
Everything which are necessary and which will bring in more entertainment through out your fun night, almost all items are included.
So, without any further ado let's dive in
What To Bring To A Sleepover
1. Sleeping Bag

The very essential and basic thing that is required on a sleepover, is sleeping bag obviously.
Make sure that your kids gets the most comfortable and easy sleeping bag so that they can be at very good space when it comes down to chill and relax.
Now majority of the sleeping bag of the kids and up to the teenage group does not count to that much heavier in weight but just to remain on safety side make sure the sleeping bag does not count much weight initially, so it can cause any distress for your kid to carry out for their sleepover night.
For this particular thing it is not a rocket science but as a parent it would be very beneficial for you and it will make much more sense for you kid at their sleepover night that you guide a bit on how to arrange the sleeping bag properly in a well mannered way, so that it won't create any disturbance or any is the irrelevant behaviour with others.
2. Pyjamas
The next very comfortable thing and very important to carry out on a sleepover is obviously nothing special but easy to wear pyjamas.
Now it is better for you to give your kids pyjamas of their own size and specially which are not tight at all.
It will be more fun and will be likeable to the kids if you can arrange some of the pyjamas related to some specific themes which can be anything just like to remain with the theme of sleepover or something related to their favorite cartoon shows.
This might sound very uninteresting to you or little to you but if you are planning sleepover night for your kids then this little things does matter for the kids and it brings some extra space in their fun and enjoying element overall.
3. Small Bag
A small bag can be a great stuff to considered to send it with the kids in such stay over idea.
Any bag that has a different compartment and all the items which you are going to give to them can be easily accommodated into it then it would be good to go with the kids.
Now remember the hand bag is different or school back is different which can be carried easily but it does not have enough space so that all the items can be adjusted into it.
So there is a need to give a specific and a different bag which the kids can easily move and feel no pressure to handle.
Small tyred movable bag, of kind cartoonist theme can be a good option to consider this situation.
4. Pack Of Their Fav Snack
A lots of crazy things and fun activity happen at sleep over night and all of a sudden absolutely no kids or a teen goes to bed and just fell for sleep but they are involved in numerous activities and games as they would like to have fun.
For this, they do require some enough snack and food items to have with them so that they won't feel left out in any sense.
Now obviously as a parent you don't have an attitude to give everything at a place in normal days when it comes specially to the food and you need to be very specific about their health and nutrition over all.
But keeping a space for freedom for such party event and such fun ideas for the kids would be considerable option for you.
So it is better to include snacks items which your kids like the most so that none of the happy element is missed out from your end.
5. Sleeping Toy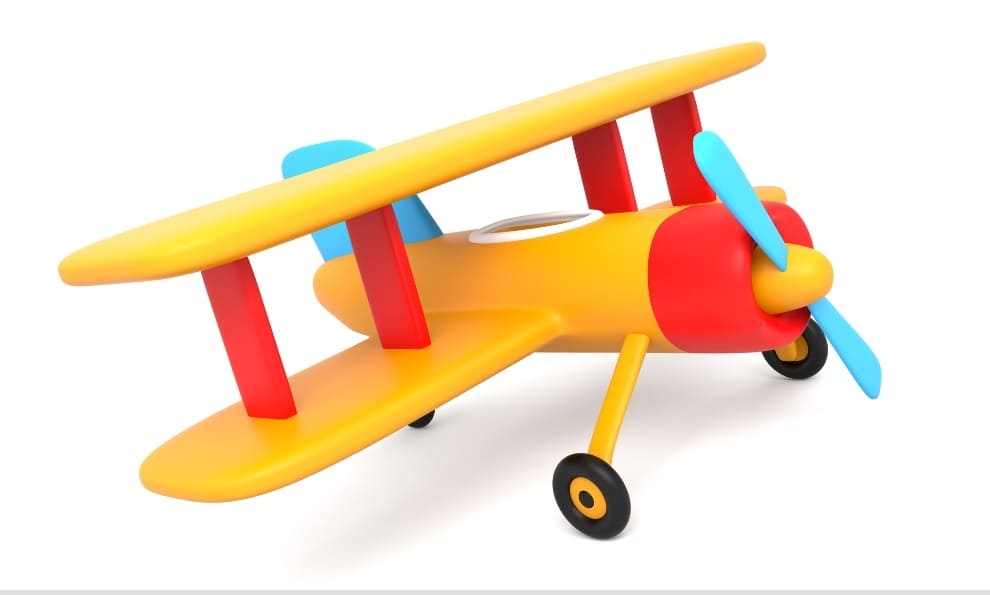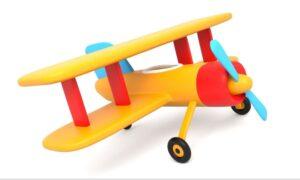 Now kids do love to carry a specific thing or specific toy of their choice whom they used to play with most of the time throughout the day and night.
So, they do love to carry that particular toy along with them when they are asleep.
Now going for a sleepover at different place you are not sure which things are included and which things are not according to the kids preferences.
So it is better to take of every small things of your kids and make sure that the items are included based on their likings.
6. Skin Care Cream
If your kid has a certain problem or they need a specific skin care routine to be followed up everyday then it is better to give them there medication cream or so called baby cream so that the daily routine his maintain and it is not disrupted by any factor.
Now in this case, it is a fun night atmosphere for the kids to enjoy and if you handle them with such cream than it is very obvious that they would probably spilled over here and there.
And therefore it is better for you to give them a clear instruction so that they behaved in a well mannered and you can leave a special note to the host guidance to take care of this.
7. Comic Books
Just adding one more joy element for the kids to enjoy with their friends in and out.
Comic books can be very personal reading stuff and it might differ from interest based for the kids but in general when such stage is set up where the group best friends and favorite buddies are together then, that moment to live and enjoy thoroughly is completely on next level.
Especially when it comes to kids, they just get lost with their friends and will remain in their own space.
8. Brushing Kit
One thing for sure which will gonna happen during or after this sleepover night idea is messy looks of the kids.
Therefore, in order to avoid in disturbing others or bringing a reason of worry to others by any means, it is always better to present your kids with well preparation that includes from their personal stuffs, clothes, brushes and etc.,
9. Gifts
Now, this not very specific to be included everytime. But it is a fun gathering for the kids and just like your kid, each and every kid joy and happiness should be well cared.
Now, gifts can be anything and if you know anything about the hosts or the number of kids who are all going attend or coming to this sleepover night, then based on the interest and liking of them a sweet gift selection process can become much easier for you.
A slight welcoming and adoring gifts for the kids, can add more than the expectations of other kids in total and this small gesture can make their sleepover party more memorable.
What To Pack For A Sleepover – Teenage Girl Ideas
1. Portable Chargers
For the teenage girls and it is very common these days that everyone does have a smartphone with them and when it comes to girls then there is no second question ask about it.
Usually, at such parties or fun gathering at last minute people do have a tendency to forget their basic things but which are essential at the end.
Missing out onto something similar to this can create a stressed condition for you and you won't be able to enjoy the party to it's fullest.
Therefore, it is very key note here to jot down and makes such things on your top priority.
Depending upon your phone, if you tend to miss out your phone charger and is that particular type is not found at hosts place, then probably everything will be messed up.
Therefore, as your phone is handy keep its charger handy at such programs and make sure it is available to you for the right time.
2. Handy Mirror
So much so and a very girly things which is very noticeable with them. It's kinda very related to keep yourself to be looking good and atleast as normal, such handy mirror can do the job for such purposes.
Apart from this need, there is no doubt why this thing is in prior list for the girls to include in their packing list for the sleepover is nothing new and extraordinary but for makeup.
3. Lipstick
The next in the list of packing items for the sleepover ideas is similar and related to a makeup aspect but to remain very specific and to interest, desire, personal need and etc.,
You name it anything, but girls do like carry lipstick in their hand bag or purse.
4. Scrunchies
Too many games and a lots of fun probably on the way for this sleepover party and therefore a big messy look to witness is quite very normal.
But for girls to maintain their long hairs and keeping them well tied up, so that they won't come in between just as an annoying matter to them.
One would not be sufficient for this fun gathering.
Therefore, it is better to keep the stock of it and atleast having extra 2 or 3 scrunchies should be enough for this night idea.
5. Sanitizer
How can we forget about the hygienic aspects. As mentioned earlier, party do involve different activities, dramas, games and other entertaining stuffs.
At time, you can't even realize and make a note onto which all things you have touched.
For a safety side and to keep everything clean and hygienic it is always better to carry a sanitizer.

6. Handkerchief
One of the common thing to carry not only to such gathering or party event but almost everytime when people used to go out of their house.
For teenage, especially they do have a very irritating behaviour that they tend to clean their hand or face with whatever things they can access (pointing out which is related to clothes) but they will not use actual handkerchief for this.
And whenever attending such events or gathering to someone's else house, then such behaviour won't look good to others and it will just create a topic for other kids to talk about and however it won't leave a good impression of you at all.
7. Favorite Movie CD's
At sleepover party, you can't even imagine what kind of entertainment element is included and therefore to keep your entertaining stuff ready along with you is what can make your kid be prepared upfront.
8. Tumbler
Favorite and personal things do matter for the kids and specially when it comes to eatery or hygienic parts, items need to be kept at personal level.
Teenage kids do love to have their own tumbler which is kinda align to specific color or theme.
When it comes to girls, then they do keep such fancy requirement in their life.
9. Face Wash
Girls do love to take care of their skin and they also follow a normal daily skin care routine and for a times they might become obsessed with it.
Depending upon the skin type, face wash do differ in it's characteristic and you can't just simply make a guess that your preferred face wash will be available at sleepover place.
Therefore, keeping face wash in the list of packing ideas for the sleepover is good considerable option.
Final Words
Almost, every essential items are listed out in this sleepover party ideas. Apart from this there are still basic items which you can considered to include in a bag pack based on your knowledge and actual need.
Recommended Article:
Things To Do At A Sleepover For Teens
Things To Do At A Friday Night
Gifts For Teenage: Best Of 2022