You do care for others and do gift a lot to your friends, family and closed one's but you are stuck or confused at what to say when giving a gift?
I gotcha ya!
You are in a perfect place. In this we will be going through some beautiful and relateable phrases and saying that you can probably use when you are giving a gift.
So, without any further ado let's dive in
What To Say When Giving A Gift (Friendly Phrases)
A gift that will surely leaves behind beautiful memories
One of the most decent and attachable statement you can say.
And such sayings are perfect when you know the gift is really special and the receiver will surely connect it to past events.
When you know your friends, family or colleagues very closely and you knew about one specific thing which keeps an important position in their life and presenting it in a beautiful gift manner is truly adorable and kind gesture.
A special present that you were eagerly waiting for
Once again, do keep an eye on the intentions of every statements, like this one – 'A special presents that you….. '
Now, when you notice, you are already creating an excitement level for the receiver and you are connecting to the past talks and events.
By this kind saying, one thing which the receiver will definitely like is that you knew about him/her deeply on exactly what thing can actually make them happy or what do they need currently.
I cannot be with you all the time but this gift will definitely be
What an amazing and beautiful gift phrases that you can surely and should pass on.
A sweet way to make the receiver realise that how much do you care for him/her and you know that your slight even presence will definitely puts a positive impact in their life.
Remember, by saying such statement you need to be well aware that what you are gifting to others.
Gift like wrist watch and or a necklace all these wearable items do tends to be with a person for longer hours in a day.
Be thoughtful in selecting a gift and then do surely pass this good gift sayings.
This gift will surely gives you an amazing experience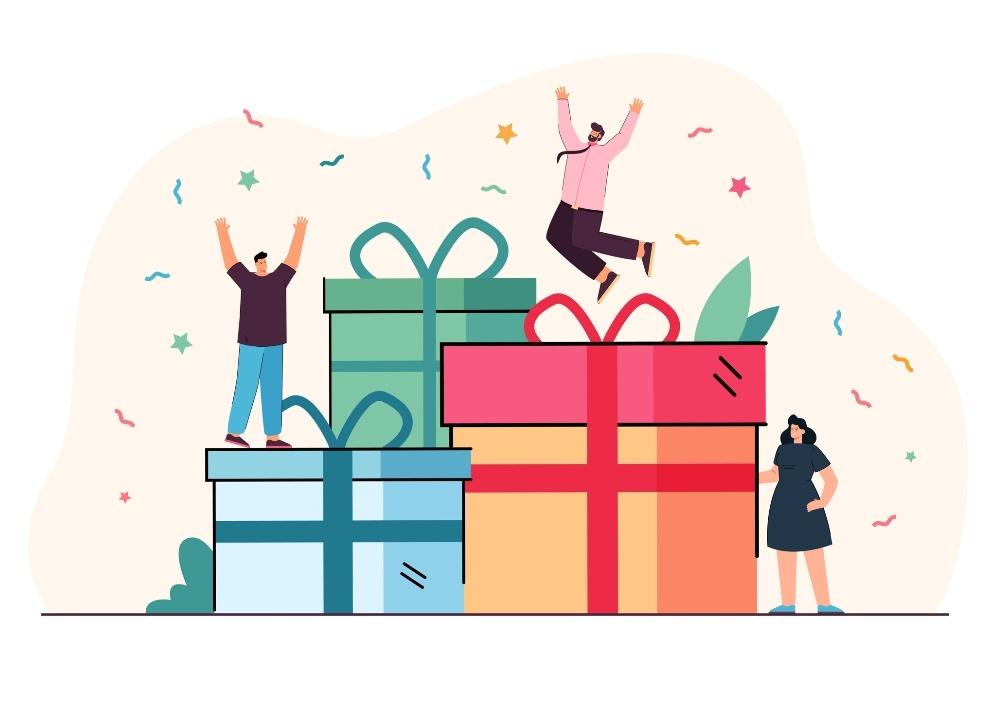 Now, you can definitely talk about the gift a bit while giving but in one or two feature words like we used in this statement- 'Experience'.
We all know and we can surely agree on to this gift can be anything but giving a gift which brings upon an additional value and impact onto's other life is always a good fit option.
Telling something like – 'It will give you an experience' you are on a straight point indicating that will give the receiver some good moments to remember in his or her life period.
Now, experience gifts can be anything like giving a tickets for skydiving, go-karting and other stuffs.
All such activities will leave behind a joyful memory.
I never disappoint anyone and you are special for me, please take this
This short sentence exactly tells the receiver that you know about their expectations.
Also you are stating that you are very much well aware about which things the receiver do require on priority list and this will definitely make their day.
This will surely brings a smile on your face
The next thing you probably consider in what to say when giving a gift to some one.
Do have a small attention over this sentence and just have a look how small phrases can be said that plays a positive role.
Now, this phrase is surely talking about time and overall care that you have for a person.
When you are starting such statements like -'It will bring smile on your face'
Make sure your that your gift will do the job.
One short tip over here, gifting should be always be done what others would like and not what we like to give.
Not big enough as other but a sweet and small gift
When you think that you are in a awkward situation or in a situation where you don't know how to react where the party or event is big (on a large scale).
Where all other guests are already coming up with box wrapped of a huge size.
And you are shy to present your gift to your friend,
Do remember, there is no such things of size whether it should look big or small.
Anything which is given by heart, will surely makes a place in the receiver's life.
But anyhow, if you still feel the same, you can  definitely pass on this sentence.
What To Say When Giving A Gift (For Corporate Boss & Colleagues)
Your efforts and performance should be rewarded, please accept this gift
In this informal gift phrases you are trying to appreciate your employees hardwork, all the efforts they have been putting up in organization success.
For optimal growth, it is as important to reward your employees and appreciate their performance.
Employee gifts and appraisals will be good idea to match this situation.
Giving a gift by recognizing someone efforts and complete dedication towards work is the perfect way to present gifts to corporate employees.
Your knowledge and expertise brought us here, a good matched gift for you
If you notices well, in this statement we do trying to acknowledge employees overall ability and their skill sets.
Employees knowledge, skills and expertise can bring new heights in organization success.
In almost every organization, employees primarily needs recognization and praises of their good performance.
Presenting gifts with such praising and recognizing phrases is one more good fit criteria.
A motivating gift for the most honest & punctual employee
Attributing employees with their personal corporate characteristics in front of whole team is the best gesture you can probably consider.
In this, we are mentioning – 'A motivating gift….'
Do make sure that the gift has some element that will drive motivation onto's employee side.
Sometime gift will not make a big impact but what you are saying while giving a gift will definitely be remembered by the employees.
This gift will let you know how important you are of a business
What a solid way to catch and probably win your employees heart.
Find the exact match gift for this sentence to use which will surely make your employee to have that deep of realization that they are vitals and key players in the organziation.
Businesses do evolve around it's internal employees and timely events where you can recognize, appraise them with such beautiful gifts and phrases is really important for any organziation cycle.
Things To Talk About When Giving A Gift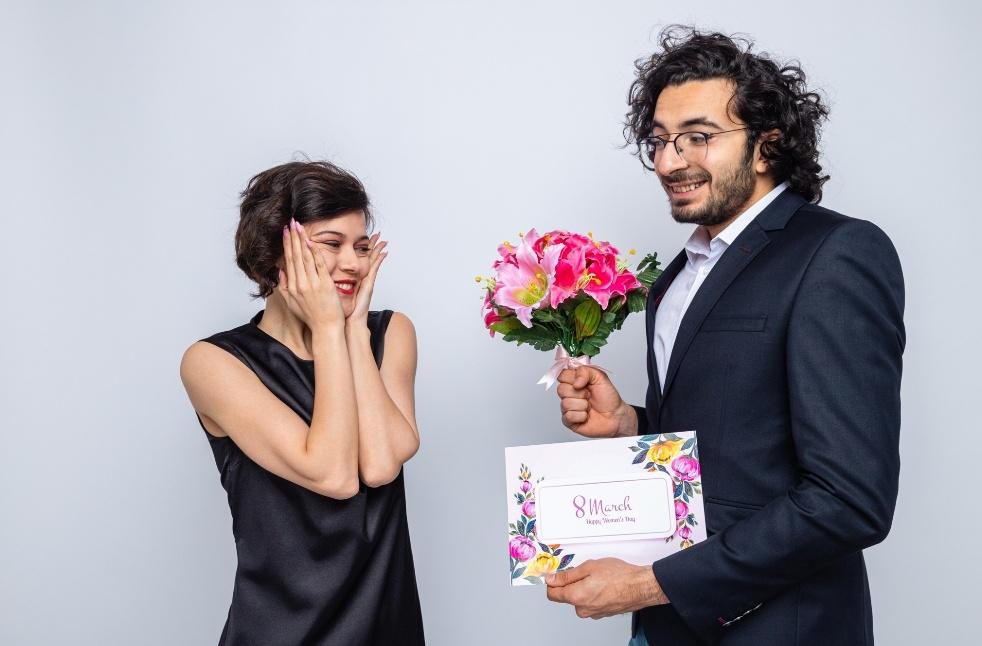 Talk about the gift
In many situation you can no doubt and straight forward in a sentence or two can mentioned about the gift in indirect manner,
So, that the actual suspense and excitement level still remains the same for the receiver.
Mentioning things like how much important the gift will be, how attached they will feel with this gift and other memorable stuffs.
Talk about special moment/event
We do surely give a gift to make other's happy and which probably will bring a cute smile on their face.
But you can also talk about some special incidents that happened in your life where the receiver of the gift had played an important role.
You can shortly state about the sweet memories and time being that you have together.
All such things with a matchable gifts is a perfect way to present your gifts.
Talk about the reason
Sometime the purpose of giving gift can be slight serious and worth mentioning the reason.
Hence, hands down and specially when you know the other person is closely attached with you and is very important for you.
And you consider them as your lifeline,
Therefore, in a short describing about the reason and as of for which reason specifically you are giving them will make them realise that you truly value them and care for them.
Talk about the experience
You can also mention about the things which they can get from the things and how this particular gift will be worth to remember for life long.
Like in list no.4 in this post that I had mentioned earlier before it also talks about the experience.
Similarly, when you are confident enough that are passing such experience gifts then talking about such small joy journey will intentionally increases excitement levels in receiver of this gift.
Talk about your own situation
Now, this is not a silly reason or escapism. But sometimes, people are in a rush.
With all the hectic work schedules, business meetings, or school/college timings,
People are lethargic to shop for a beautiful gift.
In such case, you surely mention about your situation and let the receiver know that due to lack of timing you didn't manage to get proper gift but still somehow you did manage to bring something that will make their day.
Final Words
That's it from the post and I hope this gives you a detailed idea on what to say when giving a gift.
Different situation do require different phrases and from above all listed ideas you can pretty much be well informed for such situations.
Recommended Article:
How To Ask For Housewarming Gifts
How To Politely Ask For Gifts On an Invitation? [7 Working Tips]
How To Say Thank You For Unexpected Gifts