You have been invited to some events or a meetups or just for fun gathering with friends. But you really don't want to attend and looking to miss out on this.
Then these excuse to not hang out will surely help you and will give plenty of ideas to deal with such situations.
Doesn't really matter what is the situation or event whether it is a date night, get together, meetups or party events. You can try using this excuses options.
So, without any further ado let's dive in
Excuses To Not Hang Out With Someone
I Have Overload Work Schedule
This is perfectly suited if you are office worker and will be good enough excuse to use. This is certainly used to describe your personal routine life.
You can either you this as a genuine reason or you can use it just to avoid for a gathering.
Specially, if you are invited by your office colleagues or other's department colleagues to hang out.
You can specify your own busy work load and explain how hectic and totally engage week off you are going through.
I'm Out Of Town
Being somewhere out of your town or city will be the best and believable excuse you probably consider in passing on to someone.
Convenience your friends with a surprising tone which should sound that you really wanted to attend that gathering.
Now, there can be two situation. At first, you are really not available in your city.
Secondly, you are just at home and you don't want to go out and also you believe that your friends or colleagues will not come at your place to check whether you are present or not.
If you know, that your friends will not come to your house, then will reason will be perfect to use.
I Did Heavy Workout Yesterday
This is only applicable for those who do regular workouts or those who are gym freaks.
Workouts can really be tiring and at personal level you can really feel exhausted after such heavy training.
Now, be aware and note in your mind when to use this. If someone is calling to hang out all on a sudden,
In simple terms, if your friends are calling you today and asking you to hang out today itself, then this excuse will be good enough to cancel the plans.
Going after extreme and heavy loaded workout where your muscle is really tired and been broken (not in actual sense, just quoting as of feeling),
Then taking off such to relax back in your home then it sound very convenience to your friends.
I Have A Test Tomorrow
This is totally good and will be mostly applicable for students in their school or college times.
Now, don't be silly to use this with your friends of same division.
If you have friends in other grades or in other department, then this reason could be use.
Very believable, literally no-one and especially those who are book worms and are toppers in their class.
Preparing for tests, taking out of your own time, making personal notes, doing revision and all other stuffs that it takes for you to prepare for you tests and do well in it.
Now, going out with friends is not bad but it totally depends upon your personal reasons and situation whether you can actually afford to hang out with them.
I Need To Take Care Of My Parents
This is very sincere and will show your friends or colleague a caring side of you in front of them.
If you have old parents and specially kinda parent who cannot do their things by their own,
Whether it is by medicinal condition or because of their old age, they do require assistance.
Providing such assistance to your parent is the best thing you can probably do with your parent.
In old age, taking care and spending time with your parent as much as you can is what as a mature kid of them you need to do.
This reason will perfectly work, when your friends are very well aware of your family situation and about the members in general.
Passing this excuse to them, as a sensible person your buddies can also relate or will definitely understand your situation and will allow you to not hang out with them.
Excuses To Not Hang Out With Your Friends- 10+ Believable Excuses To Leave Your Friend's House Early
Believable Excuses To Not Hang Out With Girlfriend
If you are in a relationship, then there will be many events where you and your girl will go out for a movie night, travel destination or just simply for hang out to spend some time together.
Considering, a scene where you and your girlfriend don't live in same apartment room.
Girls are very moody and often they do like to go out and visit different places around them, and as her partner she might call you.
But you don't really want to go out for it and when it comes to say no to your girlfriend and you do need to come with solid excuses so that it sounds likes a genuine and believable one's,
So, let's check out some of the excuses to not hang out with her:
I'm Going Out For A Business Meeting
Taking a reason out of your office and work schedule is the best way to get out of every such situation.
Explain a nice and detailed reason of where your office team is planning to hold such business meeting and for which client and their business perspective.
When you go in detailing and by carrying out work points, it will sound more to be a real and of valid.
Now, be smart enough and because your girlfriend might be much smarter than you in this situation particular.
She might cross check with your office colleagues, whether you telling the truth or just lying.
You can do two things, either you can inform your office colleague to support you in this reason or else you should never share your colleagues contact numbers with your girlfriend.
My Stomach Is Really Upset
One of the best excuse you can probably give and related to your body health condition which cannot be ignored by others.
Make a dull and upset face and send a photo of yours to your loved girlfriend and if you can send a voice note sounding like you are in a real pain, then it would be more good in this case.
Now, to make this more genuine you can also consider in showing some of your medication.
I know you are just faking it but such medicines are mostly present in almost every household in medical kit box.
Take two or three and send pic of it that shows that you are actually taking your dose to get back healthy as soon as possible.
If she visits you in person, then also this reason will work as perfect and all you need to do is just act.
There will be no direct signs that you can get caught.
I Don't Have Keys
This might sound very silly but you ca  consider in using this one to your girlfriend.
If you are all alone at home and all of your family member is out,
Thus, considering it for a security reason and when you actually don't have keys.
Suddenly, if all of your family members is out and you were consider by them that you will take care of the house.
You just can't simply leave out of the house without locked up.
I Have Guest At My House
This will be more reliable excuse to make when you have guests in a true sense.
But wait! We can still make a way out of it. If you have good relations with your neighbor's then you can take their help and ask them just to come at your house.
Gather 4 – 5 neighbor's and make them your guests and click a picture of them.
Send it to your girlfriend and let her know that you are really busy with your guests.
One thing here to remember, if your girlfriend is asking you to hang out today, probably in next 1 or 2 hours, only then you can think to use this reason.
Being present and involved in guests meetings and going out with someone, won't sound good.
And just for sake to treat your guests better and to give them good hospitality you have a solid strong point that you needs to be at home and can't come out for some other gathering.
Not In The Mood To Hang Out
Very straight forward and simple. You are too human and you do need to take time for yourself.
Very sensible reason.
But wait! It is not that easy as you think.
You do need to have lots of gut to say this statement to your girlfriend and especially if your girlfriend has that 'Bossy' attitude,
Then be very well prepared of her anger and a lot more.
But it totally depends upon you. Being in a relationship and being in that zone with each other for a long time,
You should be able to convenience her without getting into any trouble.
Just be natural and ask her that you need a bit free time to spend and it is not written or any hard core rule you need to listen to every demand of your girlfriend.
Sometime, you can too be in a different zone where you just feel to be left all alone (not because you are in a depress zone) but just to relax and stay in calm for a while.
If you both share a very good understanding, then explaining a bit natural things will be good enough for you to just cancel out the plans.
Excuses To Not Hang Out Last Minute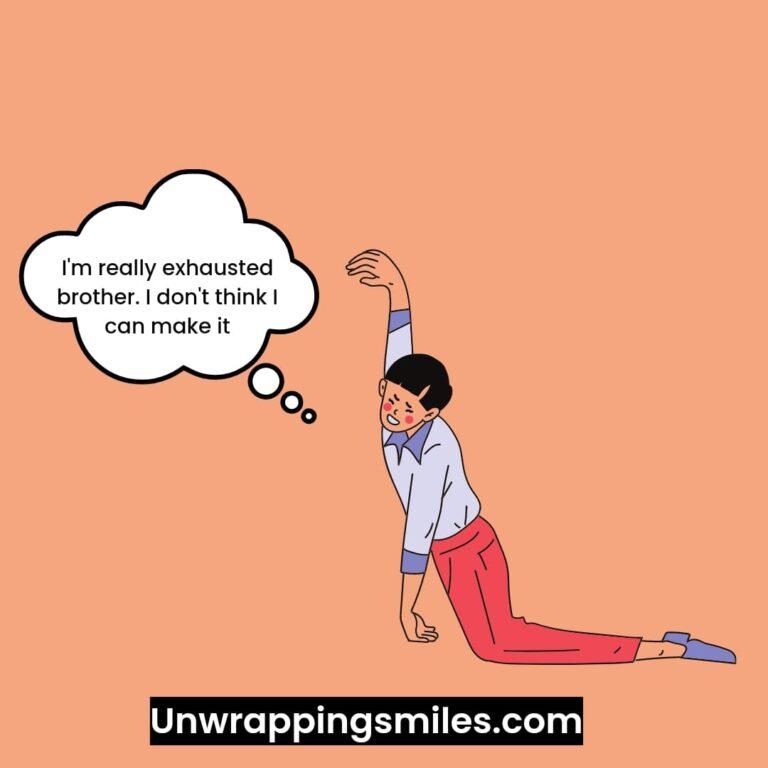 Thinking of some epic and very strong points and excuses to use when you don't want to hang out for the plans which have been informed to you on a last minute.
All sudden planning, events and parties with friends and closed one's but all such things at certain time or days don't really interests you.
And you just wanted to avoid this gathering.
Then, do consider the below valid points you can definitely use:
You Called Me Too Late
WOW! Can't think off a better sentence than this.
You are just taking a chill pill at your home and all of sudden your best friend just informed you about we need to gather at 9:00PM for a party.
And the current time let's say is 7:00 PM.
What are you thinking more on this?
Simply say this amazing line – 'You called me too late'.
With this add a reason like you are going somewhere else, you are following a strict sleep pattern guided by your doctor and the list goes on.
If you can't think off any additional reason with this line, then don't worry this line is so powerful in itself that it would be much more than enough to stop the conversation at place.
There are many things you need to consider before going out for sudden events or parties – like you need to check with your timing, your costume, place and etc.,
Managing all these stuffs in just 2 or 3 hours is not possible and therefore it gives you stronger position to not to go out with your friends.
That Place Is Too Far From Here
One more and a very good reason you can take this into your part.
Now  be practical and very sensible in this situation.
You just can't use this excuse when the gathering or meet up place is very near to you.
Only when you realize that you will atleast 1 hour drive from your home, then it should be a valid point for you to cancel the plan.
Wrapping all your work and other schedules already in lined and after that 1 hour drive is a definitely terrible idea for you as a person to opt for.
I'm Feeling Like A Nausea
Will sound to be unbelievable reason at first but for this you need to act a little bit.
You can take this in other way – like, at first you do agree with your colleagues to hang out with them.
But when the time comes closer where you need to go out and meet them, then probably you can consider either to text one of your friend or choose to make a call.
In such situation, sound very dull, in extreme tiredness and uneasy.
This is what you tend to feel in Nausea. (Nausea is tendency of vomiting).
You just can't think off in a very adjustable way where you can handle your personal health condition in a ease and normal way.
But for this it will be very advisable for you to stay at home and relax for a while.
My Dog Just Messed Up My Clothes
Don't use any reason or excuse just inorder you just want to cancel out for the plan.
But while using such excuses you need to make it look more natural and true appealing.
Like in this case, if you have dog then it would good fit for you to use this excuse to not hang out.
Specially if you are invited to a theme party then you do require to wear on specific costumes or dress based on that theme.
Right!
If such of your clothes are messed up like coffee spills over it or your clothes are completely snatched by your dog.
Then it is a complete valid reason for you to not attend such events and cancel out the plan on last minute.
It Started Raining Heavily
Not a far up of a distance but gathering or hanging out with your friends in a near by streets.
And actually it started to rain then, what a easy peasy reason for you to pass on to your friends.
Now, you can still make up to the gathering with an umbrella but very lazy reason you can think to use with your friends.
If you live upon a place, where it rains like unstoppable and you know or can make a guess where you firmly believe that this rain won't stop in near time.
Then, you can call off your plan along with friends.
Funny Excuses To Not Hang Out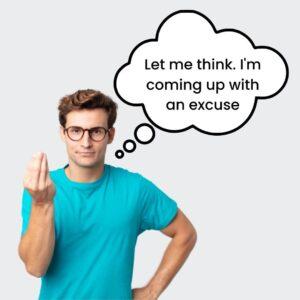 I Slipped In My Bathroom
This is very painful if actually got caught in this.
But if you are just using this reason to fake it and just for sake to cancel out the plans then,
Trust me, the conversation and the way in which you are going to explain this situation will be totally hilarious.
And if you some bunch of naughty friends then won't leave this opportunity to pull your leg even more.
All of these will surely make a good and create too much laugh on both sides but remember you need to have that control power.
On the other side, going far a bit with this situation then, you can add something like – 'Your ankle is in real and total hard pain'.
Such accidents and imagining one-self into such zones will definitely give other people to believe that you won't be able to hang out with them.
Bro! You Called Me Last?
Being they are your best buddies and closed one's, there are slight chances where you friends or colleagues will call you very last in their list.
Showing your genuine and deep disappointment with them will just end up the further conversation.
But make sure that you are actually on the last person to call.
Sound very emotional and attached with them and pass on some two or three moments where you have been together and enjoyed the most of it and getting invited at last.
Doesn't really make any sense at personal level.
The excuse might childish and could be funny at the end.
I'm Stuck Inside A Lift
This can be a real life problem but at this you should plan to use it against for your friends.
Go something like this –
'Hey John, I was coming to hang out with y'all people and was really excited to meet after a long but my destiny is really not in a mood that it will allow me to hang out with you people.
Bro, I don't know but this piece of shitty lift of my building had really stopped working and I'm stuck inside'.
Now, be careful that and be well prepared with your answers because once you are in lift then there are very little to minimum where you will have those mobile networks.
But still you can manage to message about your situation to your friends and make them believe by actually going inside your building Lift and clicking a pic of yours.
Appear to be very frustrated in this pic and this will add on more spice into your reason.
I Don't Have Any Underwears
What a hilarious reason to throw on to your friends.
Tell your friends or colleagues that you don't have underwears in ready to wear.
As you have recently just put them all into washing machine.
Trust me, even after believing this reason and once the conversation is over. Your notorious friend will never forget about such incident.
And on timely basis, they will certainly put up in front of others just for fun.
Good Excuses For Not Going Out With Friends
• This will cost me so much.
• I don't think this party will be of my taste.
• Because 'Martin' is coming. I can't come.
• I failed in my exams & I parents are not allowing me.
• Do have important things to do rather than this meet-up.
• I have a medical appointment.
Final Words
That conclude from the most believable excuse to not hang out with someone and cancel the plan on last minute.
All you have to maintain is seriousness through entire conversation and try to pretend to be more real.
Recommended Article:
65 Bets To Make With Your Friends
Fantastic Excuses To Get Out Of Any Event