Looking for dares that will light up your family outing? Then you are at the right place.
I have handpicked dares that are light-hearted but they are a little unique.
If you like them just share them with your friends and family.
Have fun with your family.
Funny Dares For Family Games
Family games are something that we all play at home and it is a nice way to connect with your family and also get to know them better.
To get double fun from family games you need everyone to enjoy them and this list will make sure you will have something for everyone.
1. Stare At The Person At Your Right/Left In The Eye And Make Him/Her Blink First.
It will be fun to watch the staring contest, just keep quiet and it will be an amazing moment.
Play some music in the background to set the mood.
2. Tell Your Life Story And Try To Make It Entertaining. 
When they are narrating their story make sure to clap and cheer where it is needed.
Because that is what the speaker needs the most.
3. Show Your Embarrassing Childhood Photo And Tell Us The Story Behind That Photo.
There is no way anyone wants to discuss their embarrassing past but you have the chance to know about it.
Learn something that you didn't know about before and I'm sure you will have a smile on your face in the end.
4. Act Like The Person On Your Right/Left.
You can also say the names of other family members and he/she has to act like them.
5. Try To Make Us Laugh And You Have To Do That With A Straight Face And Jokes.
Make sure to record it because it will be too funny.
6. Define Every Member of The Family With Only One Word. 
It will be interesting to see what he/she will come up with and the reactions of others.
You can also also ask why he/she thinks that way.
7. Play The Song And When The Song Stops Make A Funny Face. 
You can also add that every time the song stops, the face should have different types of reactions.
Just imagine you play the song and then stop and they have to make a face, and then repeat the process.
Make sure to capture this moment.
8. Guess What Food We Are Eating Tonight. 
if you guess right there will be a reward, if your answer is wrong then you have to eat food that you hate.
9. Select Any Silly Topic And The Family Member Has To Give A One-Minute Speech On That Silly Topic With A Straight Face. 
You can also select funny topics to make it hard for family members and enjoyable for yourself.
10. Make A Poem Right Now On Today's Occasion.
A few words are enough to make someone laugh and emotional but this will surely be a special moment.
11. Family Members Have To Tell Two Things About Themselves And You Have To Guess Which One is The Truth And Which One is A Lie.
Add a reward in the end for those who guessed it right. 
This will show who knows better about the other person.
12. Pick Any Item In The House And Try To Sell It As Best You Can. 
You have to add a little humor in your sales speech to make it fun.
Funny Dares For The Family At Home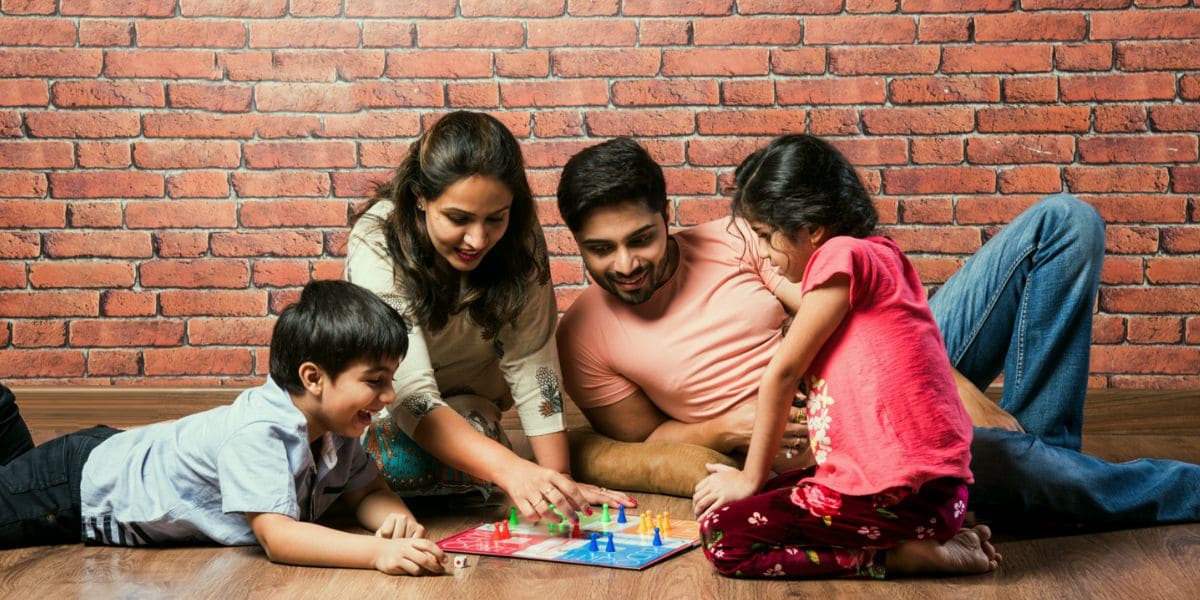 Want to have more fun with the family at home then this list of dares is for you.
Don't go for perfect dares, look for something that will give you a laugh by just imagining.
13. Pick The Latest Dance Trend On Social Media And Try To Recreate It And Record It. 
It will be super awkward at first but with practice anything is possible.
And I'm sure you will enjoy it in the end.
14. Walk Backward From Your Room To The Exit And You Will Not Look Back The Whole Time. 
Record it and show it to them.
You can also set a time limit this will speed up the process otherwise it will take ages.
15. You Will Not Use Your Phone Until I Say. 
This will be super frustrating for the one who is doing the dare and enjoyable for the one who is giving the dare.
You will get the best reaction from them, make sure to capture it.
16. Text Your Friend Right Now That " You Are In Love With Them" And Send Me Their Reaction Or Reply. 
You can also add or give another sentence that will surely take this to another notch.
17. Look At Yourself In The Mirror And Stare Intensely At Yourself Until I Say Stop. 
This will surely bring out the laugh from the person who is doing it.
You can also say "Bring the intensity of your stare to another level".
18. Keep Smiling And Whenever Everyone Sees You Or Calls You, You Have To Keep That Smiling Face Active. 
Imagine the person you are approaching or talking he/she keeps smiling.
The same reaction throughout the conversation will be hilarious to watch.
19. Ignore Anyone Who Calls You From Now On And Only Reply When I Say. 
No matter how loud they call out to you, you have to keep ignoring them.
This will surely annoy many people and you can bring snacks to enjoy the show.
20. Cook Today For The Family.
You can also add that they have to cook each member's favorite dish.
21. Keep Shouting And With Each Shout Increase Your Voice.
You can also write your script beforehand and give it to them to narrate, this will add a little more fun.
Let's see how high the volume of the voice can go.
22. Write A Speech On Each Family Member And Give A Speech When Everyone is Gathered Together.
You can give the topic of the speech like " How much you love your family".
This can also turn into an emotional moment but I'm sure you will have your laughs.
23. Walk Like You Own The House And Give Attitude To Anyone Who Talks To You From Now On. 
You have to record this because it will be epic to see the reactions of other family members.
Just imagine seeing your sibling walking around the house and giving an attitude to everyone.
That is one hilarious show to watch.
24. Go And Argue With Your Pet. 
You can also tell them to debate with their pet and select a topic to discuss.
Let's see who wins in the end.
25. Shout Each Family Member's Name And Say "I love you".
This will surely tell the whole house how much you love them.
And love knows no bounds.
26. Just Listen To Anyone Who Talks To You And Stare Intensely At Them.
This will surely make anyone stop talking, and keep the tone serious as well.
This is the best combination. 
27. Just Start Laughing When Someone Talks To You. 
When someone starts talking, laugh then stop and after he/she starts talking again, laugh again.
This will surely make them want to punch you. 
Funny Dares For Kids
This list has dares that will give challenges to the kids and at the same time make sure they have fun.
You can watch or take ideas from here and make your funny dares.
28. Hide The Treasure ( Rewards ).
Hide the treasure in the house and give clues to the kid and based on the hints kids have to find the treasure. 
This will be challenging for kids but they will surely enjoy it, and make sure the gift is worthwhile the effort they put in.
29. Act Like Your Favorite Superhero And Show Us Why You Love Him.
You will get to know your kid's favorite superhero and their cute acting.
30. Act Like Your Parents And Show Us Their New Side. 
Well, when it comes to observing, kids are best.   
So they know their parents well and you will get to see a new side of them.
31.  Close Your Eyes And Try To Find Your Room. 
You can add as many options as possible like finding food through smell.
Hide the food and tell them to find the food and if they find it they will get to eat it but if they don't find it you will get to eat it.
32. Introduce Yourself In The Best Way Possible. 
This will surely make them think more about themselves.
I'm sure you will be curious to know how your kid will introduce himself/herself.
33. Keep On Blinking And Talking At The Same Time. 
To make it more interesting You can also give him/her a topic to speak on.
Set your camera to record because you will not get to see this every day.
34.  Try The Vegetables That You Don't Like With The Expression That You Love Them. 
This will surely be one of the memorable moments.
35. Write A Sentence With Your Non-Dominant Hand. 
You can give challenges like keep writing until you write a sentence that looks readable.
Or you can give a sentence of your choice.
36. Keep On Talking, You Will Not Stop Until We Say. 
When they have no choice but to talk then there will surely be funny moments.
37. You Have To Form A Story With The Words We Give You. 
You can also give a one-word first then in the middle of the story you can give another word and they have to include that in their story.
It's like a rap battle where they have to rap on the words they have been given.
38. You Will Be A Helper Means If Someone Asks You For Help You Have To Give Help.
Like someone asks you to do a task you have to do it without complaining.
It can be anything from bringing water or giving a massage.
39. Add Sir And Madam When You Speak To Others, This Will Apply To The Entire Game.
You can also add this rule to an entire day.
Just imagine someone saying hello sir or hi mam.
That will be hilarious to watch.
40. Say "Have a good day" To Anyone Who You See From Now On With A Smile.
This will surely make someone's day. 
41. Become A Teacher And Teach Us Something. 
This will be an amazing experience that's for sure.
Let them teach what they want and you just sit there and listen.
Recommended- 19 Yes Day Ideas [That Are Fun And Amazing]
Light-hearted Family Dares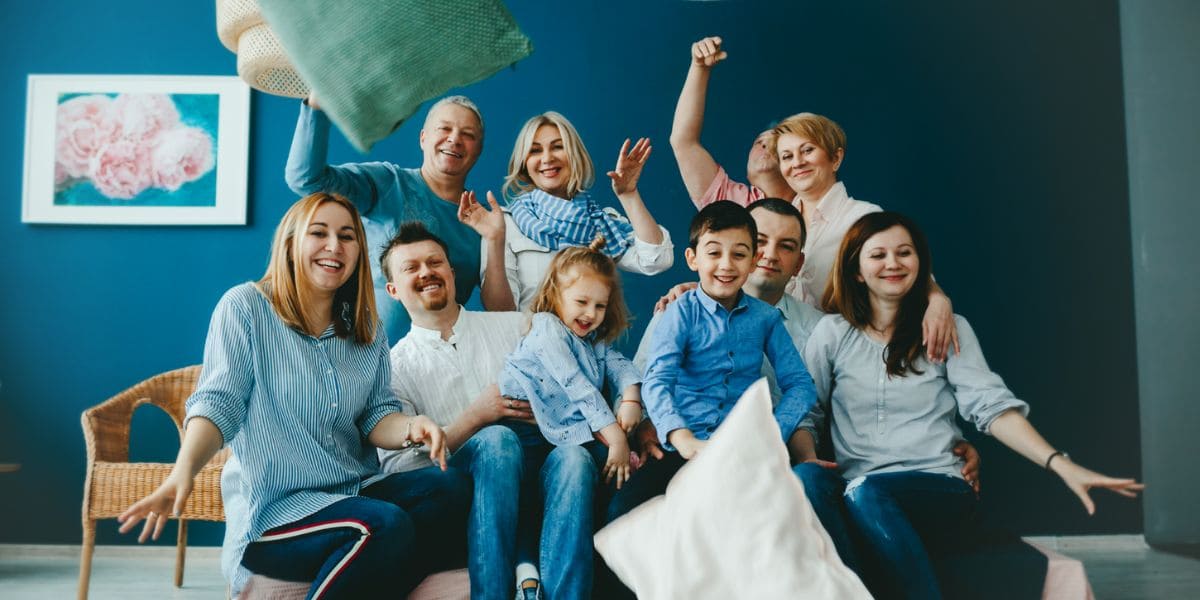 42. Wear Bigger Clothes And Take A Walk Around Your Neighborhood.
This will make you stand out in your neighborhood.
And the reactions of people are worth watching.
43.  Cut Your Hair In The Style You Don't Like, Wear The Type of Clothes You Don't Like, And Give The Impression of Someone Who Likes Them. 
It is hard to keep a straight face when you don't like what you are doing but on top of that, you have to give an impression of someone who likes them.
44. Before Going To The Bathroom You Have To Give A War Cry And Yell "Attack" And Only After That can you Enter The Bathroom.
You are going to war every time you stand before your bathroom door.
And I'm sure it will become super embarrassing as time passes.
45. Call A Friend From A Different Number And Prank them.
You can decide on a script beforehand to make it more fun.
46. Become A Bathroom Singer. 
Sing songs when you enter the bathroom.
You have to be loud enough so that the whole house can know that you are in the bathroom.
47. Be A Narrator And Introduce Today's Events And Family Members. 
Give a brief description of each family member.
Tell why they are special and introduce them in a little unique way.
48. Act Like An Investigator And Search The Whole House.
When someone asks what you are doing don't answer and just do your job.
You can also say I'm investigating Mam/Sir.
49. Before Eating You Have To Smell The Food And Then Eat.
Every time you try to eat, you have to smell it, this will surely be a funny and frustrating scene.
50. Sing Twinkle Twinkle Little Stars When Everyone Sits To Eat.
This will surely come as a surprise for everyone and do it with the seriousness that will change the game.
Record it to see it again in the future.
51. Clean The House
Simple dare that you might have heard many times but you have to use it to get your house cleaned.
This will be surely tiring work but you can enjoy it with the snacks in your hand.
52. Sing A Song From Your Nose.
Give your favorite song list and make them sing from their nose.
If they have talent you might be surprised but if they don't then get ready to laugh.
Last Note
If you like any dares just note down and try to make it better and do the preparation required to make it more fun.
You can also share the dare with your friends and ask them to make it better.
It is always good to have more minds working on it.
In the end, have fun because that is what dares are for.
More Punishment And Dare Ideas For Family-
25 Funny Punishment For Husband [Hilarious Pranks Ideas]