Are you looking for some yes-day ideas? Then you are in the right place. 
Below is the list of yes-day ideas that you can add to your list and have fun with your family.
Well, I'm sure you're excited about yes day but to make any fun activity successful you must have good ideas and a plan ready.
So I hope you find some ideas here that will make your day more enjoyable.
What Is Yes Day?
Well, it is a day where you give your kids freedom to ask for anything they like to do and you will say yes to everything for a day. Within reason of course.
In simple terms, you will fulfil your kid's wishes for a day and will say yes to every wish. 
Simple And Fun Yes Day Ideas 
You can prepare some yes-day ideas and share them with your kids. 
They will also plan for this day and surely come up with some ideas that they want to do. 
So I hope you find some amazing ideas here that you can try and give them another list of ideas to choose from.
Having BBQ Party At Home
Well, kids love to enjoy delicious food. If you want to spend some quality time with them. 
Then you can throw a great bbq party and have them eat their delicious food.
Ice Cream Treat 
Well, this idea is great. You can have an ice cream party at home.
Prepare a menu and give them to your kids and give them anything they want on the menu. 
Of course, you can set some rules so that they don't overeat. 
Going To Famous Restaurant In Your Town
Everyone loves to eat delicious food.
So going to a restaurant that is famous and good is a unique experience that you and your family will never forget.
It's not every day they get to eat at such an amazing restaurant.
Bake Delicious Cookies At Home
I'm sure they have their favourite cookies that they love to eat. You can bake those cookies at home.
They will love it if they get to eat more.
So make some delicious cookies they 
love.
Gift Their Favourite Dress
Going shopping is another thing you can do.
Everyone loves to buy clothes that they want to wear.
Go shopping with your kids and buy them dresses they like. You can plan your budget and tell them to buy dresses within the budget.
Pizza Party
If your kids love pizza. Then I'm sure they will ask for some tasty pizza to eat.
Order pizza from their favourite pizza restaurant.
Let them select any pizza they want and have a pizza party that you will remember.
Playing Video Games
This is the perfect day for anyone who loves video games.
I'm sure they will ask for permission to play a video game for a day without any disturbance.
You can also buy their favourite games and try to play some games with your kids.
Because this time will not be back so enjoy as much as you can.
Board Games
There are some board games that everyone loves to play.
Buy board games that your kids want and play with them.
Creates some fun memories with them and gives a reward to the winner. 
That will make them more excited.
Watch Movies For A Day
Let them select which movies they want to watch. 
You can just relax with your family at home and watch movies while eating tasty popcorn.
Sometimes they don't get time to watch their favourite shows so this idea is great if they love to watch shows.
Amusement Park 
Select some best amusement parks in the area and make a list of them. 
Well everyone loves to have more options. Just make sure you choose some amazing amusement parks.
Take your family there and enjoy time together.
Travelling To Their Favourite Place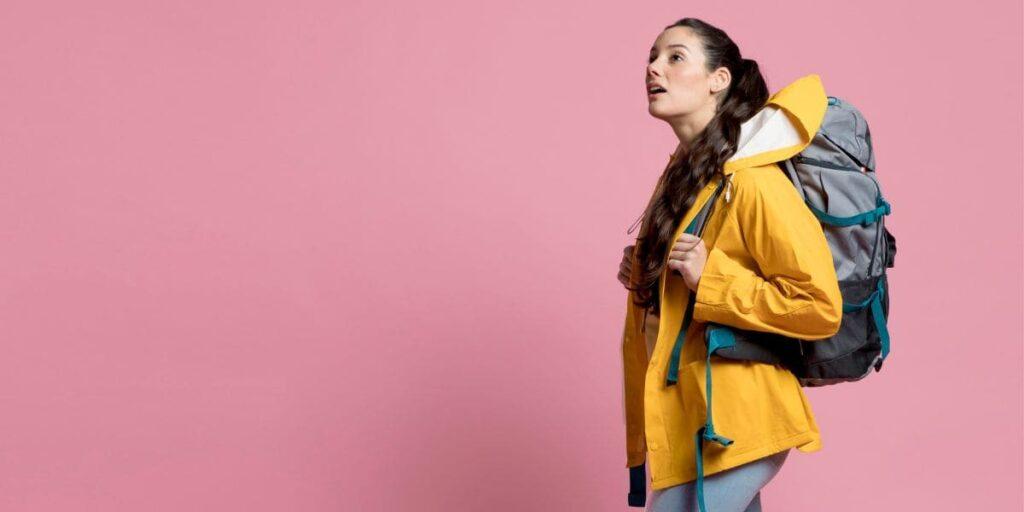 If they have some favourite places in mind you can take them there.
But make sure that it is not too far away because you have to keep in mind your budget. 
Just select some good places and give them the list. 
And go to the place they select.
Going To Museum 
If they are interested in history then this trip will be worth it.
Just select the best museum in your town and plan the trip.
They will get to learn some interesting stuff while also enjoying the trip.
Going To Your Favourite Cafe
I'm sure they will have some cafes that they love to go to.
If you have enough budget you can also tell them that you can buy anything.
I'm sure they will love to try all the things in the cafe.
Beach Party 
It is another great idea. Beaches are great to spend time with your family.
Prepare the list of best beaches or you can do as the kids say.
Also, prepare some fun games to play at the beach. This will greatly make your beach visit more enjoyable.
Eating Dessert 
I'm sure you have some famous dessert shops in your town.
Kids love to eat desserts and if you give them an "unlimited desserts to eat" chance.
They will not miss the chance to eat their favourite desserts.
Buying a Favourite Toy Or Game
If they want to buy their favourite toy then you can fulfil their wish.
First, check the budget and tell them you have to buy your toy or game in this budget.
For more fun, you can take them to shop rather than buying online. It will make it more fun and you will get to spend quality time with your family.
Buy Their Favourite Comic Book 
This is a great way to learn what comic books your kids like.
Take them to the bookstore where they can buy their comic book. 
You can also give them their budget and tell them you can buy how many books you like within this budget.
I'm sure that will raise their spirits.
Dance Party
If they enjoy dancing then you can create a dance party at home.
Just play the music and enjoy the dance with family.
You can also choose the theme they like and create a dance party according to that.
A simple and fun way to enjoy. Hope you will have a great dance.
Not Doing Any Work 
Well, this simple request you can fulfil. If they just want to not do any work and laze around.
Just relax with your family and have conversations with them. Get to know them better.
This will help you to know what your kids like and do not like. 
Add Some Rules 
I know there are no rules on yes day. you can set up some rules for making your day more fun.
There are some important rules you should set up before you agree to any request.
This will help to clarify what you can and cannot do.
Discuss the budget with your family and how much you can spend, it will help to select ideas according to budget.
Don't agree to a request that is impossible to fulfill.
All family members should involve in the activities you are doing.
Enjoy time together with your family.
Final Thoughts
Hope you have a great yes day with your family members. just remember one thing to do and that is enjoying.
Yes, you heard me right enjoy because what is the point if you are not enjoying it?
We are so busy that sometimes we can't spend time with kids so this is a great way to know kids and what they like and do not like.
Hope you enjoy your time together with your family.
You may also like to read:
16 Fun Cinco De Mayo Games [For Adults]– Here is the list of fun games to play at the party.
21 Fun and Interesting Pool Party Games For Adults– Some fun games you can play if you are planning to go swimming with your family.
32 Fun Family Activity Ideas To Do Together As A Family– Looking for some fun activities to do with your family check out this article.