You definitely love your boyfriend and does like every little things of him. But sometime he is acting like he is the boss and showing some kinda friendly attitude.
You need a better idea to up your game. Then these bets to make with your boyfriend will definitely you give a plenty of fun ideas on how to have healthy competition.
So without any further ado let's dive in
Bets To Make With Your Boyfriend
Loser gets a special baby day treatment
Throughout your relation, as a girl you do like to behave like a small baby in front of your boyfriend but sometime it might be very annoying for him.
But you do like to behave in such manner. Then make a bet to get this kinda treatment and thus, your boyfriend won't get annoyed and angry over you.
Loser will say 'YES' to everything
One of the most cool and fun bets you can probably make with your boyfriend and you can't imagine of thoughts and ideas in this situation where you actually win a bet.
Your boyfriend will literally say YES to everything that you ask for like – 'Make my hair', 'Drive me to downtown' and etc.,
Related- 24 Playful Bet Punishment Ideas For Couples 
Loser will not kiss me for 24 hours
This one can be difficult for you as well. Especially if know in your relation either one of you has addictive habit of loving and giving kisses very frequently.
And if you have a boyfriend who loves you so much and has such habit then it will be very difficult for him to control and in a friendly way you can literally enjoy the moment.
Loser will do dishes of entire day
This can be real punishment as if the dishes are done only by one of you everytime. Beside having hectic work schedule and need to take care of your partner and then managing daily home task like dishes can be very stressful.
Make a bet for doing dishes and do your best at a competition, so that you don't have to follow the bet.
Loser will wear my clothes
Any challenge or competition doesn't matter at this point. But the end result would really do. As a girl if you loose, you won't have much problem in wearing your boyfriend clothes.
But just imagine, how your guy will look when he will wear your dress, something like crop top or skirt. It will surely give you a fun memory and probably will remain with you for a long time.
Loser will keep on saying good things about the winner
If you are meeting your old friends and specially when you have common friends then, this bet can be very interesting and might sound very strange for others.
The loser will keep on saying good things, any praises but on a repeating note. Being in a group of friends and your partner is praising about you continuously might look very weird for other people. And probably might be horrible experience for the doer.
Related- Make your boyfriend blush with these flirty dares
Loser will get Queen/ King treatment
Anything that you ask, whether it is small or big the loser has to fulfill it at any cost. Apart from asking by self, it won't limit the situation till there but without leaving a place for asking the loser has to treat the winner like royal.
Loser will give $1000
Simple as that. Completely fun and worth a chance to win $1000 just by beating your partner in a competition. Don't miss this opportunity to make your partner bank empty.
Remember, to take reward money in cash and not in any other terms (like barter system). Give a tough competition and earn your money.
Loser will book a first class ticket
Doesn't really matter where you are going on a vacation but enjoying something that you had won a bet or challenge gives you a complete different experience.
For a instance, if the chosen destination is not according to your wish and list but you still can make a chance to atleast win from one side.
Be a supreme competitor and grab your amazing first class ticket.
How cool and worth to experience the moment will be to have a first class ticket.
Get yourself complete private room, bathroom, special meal and on the top of it, get amazing royal treatment from your favorite airline.
I bet you to make me laugh
This can be really fun and can be kept very simple.
Easy to catch and follow, just have the attention of your boyfriend and set up bet or  challenge where you ask him to make you laugh by doing just anything.
Literally anything. Trust me, it could be a hilarious entertaining experience that you can enjoy.
Watch our for the different ideas and things that can come up in your boyfriend's mind.
Can I talk to you for a bit
Sometime stupid and silly things can put you in trouble and same this bet might do.
And this bet will be more interesting and enjoyable if you both are living in same space or whenever you are with him, then it would be perfect to set up this.
Rules are simple, ask your boyfriend to call cops and ask him to say to the officer – 'Can I talk to you for a bit'…….
Keep on saying this…. a multiple times and in between add some sad story and don't let the officer to hang up the phone.
Disclaimer: No intentions to disturb the cops but playing a friendly prank on them.
At the end of the call, ask your boyfriend to tell the truth (so that you won't fall into any sort of trouble) if he is able to do it successfully and has that much of guts.
Also read:
45 Good Punishments For Bets With Your Crush [They'll Love]
26 Bets To Make With Your Friends Over Text [Long Distance]
Physical Activity Based Bets To Make With Your Boyfriend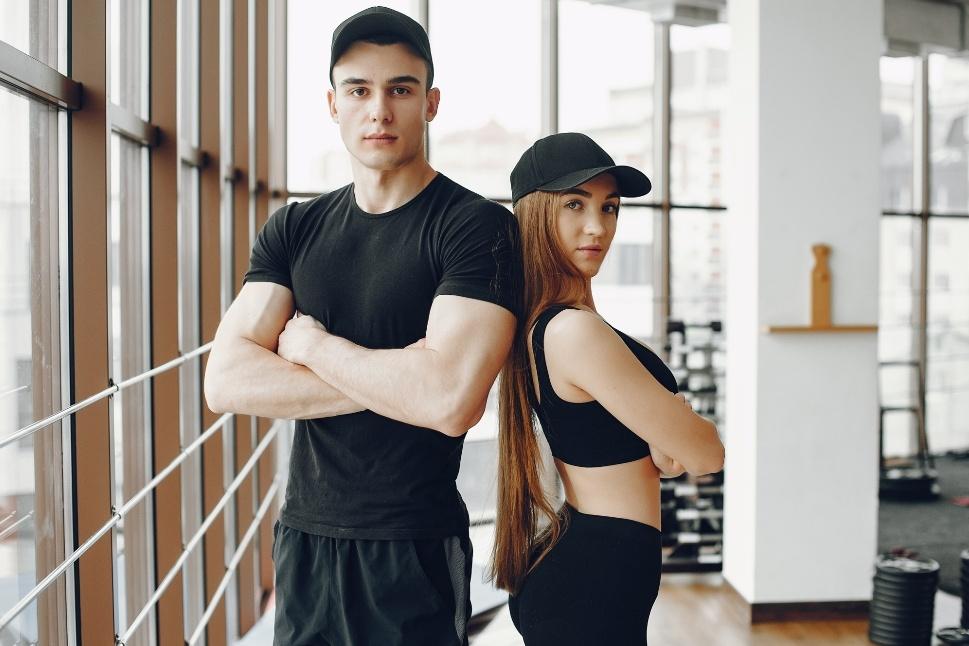 Who can do most burpees in a minute
It will be one by one challenge, where you and your partner needs to burpees (popular HIIT exercise).
If you and your partner are gym freaks and do love to perform exercise a lot and mostly included in your everyday routine, then this bet would be very competitive.
All you have is 1 minute and by toss factor, the first doer will be decided and count down the actual number your partner had perform the form of exercise and it will be your turn in second round to beat him or her in this friendly challenge.
Who can do more pull-ups
The second physical activity based and more of exercise related bets to make with your boyfriend is doing pull-ups.
Now, it can be an added advantage to your boyfriend as this form of exercise requires a bit more strength (not commenting over girl's power or considering them as weak).
But nothing is decided until it is done, so tie up your shoe lace and your intentions and be dominant competitor to your partner.
Who can make perfect balance on hand-stand
Now, this activity might be very new to both of you at initial unless you are a gymnast lover.
Trying to do hand-stand and falling by side can be fun activity and bet that you can set with your boyfriend.
Count down to number of seconds your partner can make perfect balance on a hand-stand and beat him by holding it for seconds.
Who can climb up the last stairs
This is only applicable for those couple who live in a building which has more number of floors.
One of the great way to burn your calories in short period but apart from just burning calories,
Make a race with your partner from the base or ground floor to the last floor or till the rooftop of your building.
Now, don't do that stupid move if your building has 20+ floor, then you can certainly choose to make a race from certain floor to certain end points.
Equal stairs but different strategically moves can be a deciding factor for the winner in this bet.
Also Check Out:
Additional Punishment Ideas For Losing A Bet
Who can do one leg squat
Doing squat is quite easy on it's normal way but raising the difficulty a bit by doing it just on one leg and one leg in air.
Trust me, it won't be easy for anyone unless if someone if doing it on a regular basis.
Balancing your complete body on a single leg squat is a tough skill and body act.
Bets To Make With Your Boyfriend Over Text
You have a distanced boyfriend and meeting him in person is not very easy for you, considering all your daily routine.
But texting and romantic chats never stops in a relationship. If you both does chat a lot all the time, then sometime having fun challenges and bets to set amongst each other is also good option.
This can probably bring more togetherness depending upon the bets and how do you take it.
So, let's quickly cover some of the ideas
Post Your Ex Photo And Mention
This can be very interesting and daring bet to set up against your boyfriend and could be only applied if you personally know that your guy had a relationship in past.
But place a challenge in front of your boyfriend over text to post his Ex photo and mention that 'he don't want to see her face again'.
This might sound very rude but a game is game. By this you can really check whether your boyfriend listen up to you for every single time.
Send Me 10 Love Paragraph Of Your Own
Ask your boyfriend to send you some short but romantic love paragraphs that is completely written by him.
He can take some time and decide the timeline for him to increase the excitement for this bet.
No copy and paste is allowed, as there are many plagiarism tools where you can check whether the text is copied or not.
But either you, just by reading you can actually make a sense whether it is written by your boyfriend or not.
Check out how much your boyfriend loves you and check on how intense and with deep meaning he can end up in writing a message for you.
Loser Will Block All Of His Contact
Very challenging bet and this can went wild crazy if either one of you is working in a company.
Making all the contacts in a block list and avoiding all the important messages from your boss, colleagues and etc.,
The next will be really horrible and either you or your partner had to be prepared for the upcoming situation.
Just think, not getting any messages or calls from anyone throughout the day.
Tell Your Parents We Are Pregnant
Having a relationship is quite accepting for most of the parents in the west. As we are growing in this modern world, every new thing that a couple do won't be that strange for others.
But pregnancy is a big deal. Especially if you know your partner has old thinking and comes from traditional cultural background,
Then such news might be very shocking for them.
Situation might get really very bad and that's the whole point of making up with this bet.
Place My Order
Make a bet with your boyfriend where the loser will place the order as winner wishes too.
It is upto your demand and the quantity will not be limit in this bet.
Make an order like
3x Burgers
5x cheese burritos
2x Full platter
2x Colddrinks
It just could be anything and in any amount.
Final Words
Remember, to set up only those bets with your boyfriend which will not bring in any additional problem and will not add a sort of hatred amongst you both.
Keep all these bets as friendly as possible and enjoy the time-being and some hilarious moment with your partner.
Recommended Article :
65+ Bets To Make With Your Friends
Crazy Bets To Make With Your Crush
21 Ways To Surprise Your Boyfriend