If you are in long-distance relationships and looking for new ideas or bets for your new dates.
Then you are at the right place.
Because without bets or challenges, you will miss those funny and precious moments with your partner.
Below I have shared unique, funny and romantic bets that will surely pique your interest.
If you find it helpful then share it with your friends and family.
Friendly Bets For Long-Distance Couples
1 Record Your Day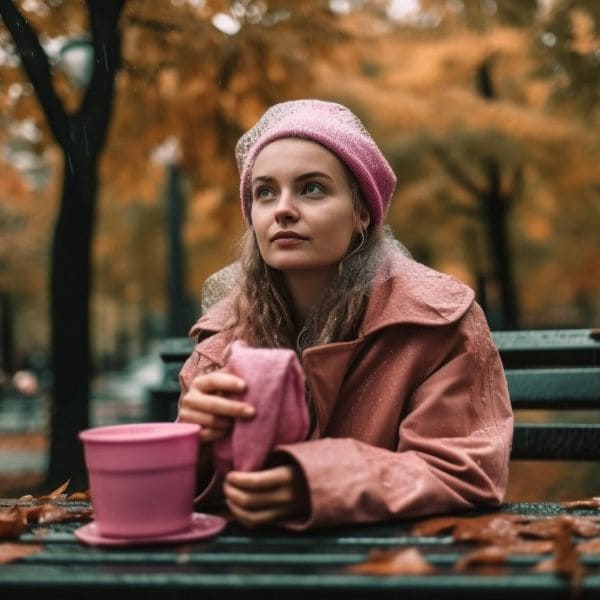 I enjoy this particular bet because I get to get a glimpse at my partner's life.
And those little moments matter a lot and you both will appreciate that 
How the bet works 
You both will record your daily life and will share it with your partner or can watch it together.
You can decide at the end which one is the best video, you can categorize based on which one you found entertaining or funny.
Or who puts the most effort into recording?
This way you will train your skills and also get to see your partner's life.
Also, check out: 40 Good Punishments For Bets With Your Crush [They'll Love]
2. Hobby Selection 
It is one of the best ways to spend time together.
Just pick a hobby and do it together, explore it, and share your ideas.
This way you will spend time together and learn something new.
You set up a time limit of 1-2 months and whoever is better at the hobby in the end will win.
Try a random pick and live it up to luck while choosing hobbies or you both can give suggestions and make a list.
Enjoy the ride and have fun.
3. Show Your Town
This is the best way to show your town and share your favorite places with your partner.
How this works 
Both of you will show your favorite place or introduce your town/city to your partner through a video call.
It will be fun and in the end, both of you can decide who has done the best.
Connect and share your adventure.
Also, check out:- 35 Fun Bets To Make On a Date [To Know Him Or Her Better]
4. Write A Song For Your Partner And Sing It
It will be a little embarrassing but I'm sure you will love this.
Both of you have to make a song for each other and sing it for each other.
It is the best way to communicate your thoughts.
Just make sure you don't laugh and cry in the end, just enjoy it.
The best song will win in the end.
5. Surprise Gifts 
This is the best way to surprise your partner if you are thinking of giving one.
Select a gift and send it to her/him and wait for their reaction.
In the end, both of you can sit down and decide whose surprise and gift was the best.
It is this little moment that makes life beautiful.
Make sure you capture the reactions because that is one of the best moments.
6. Have A Heart To Heart Talk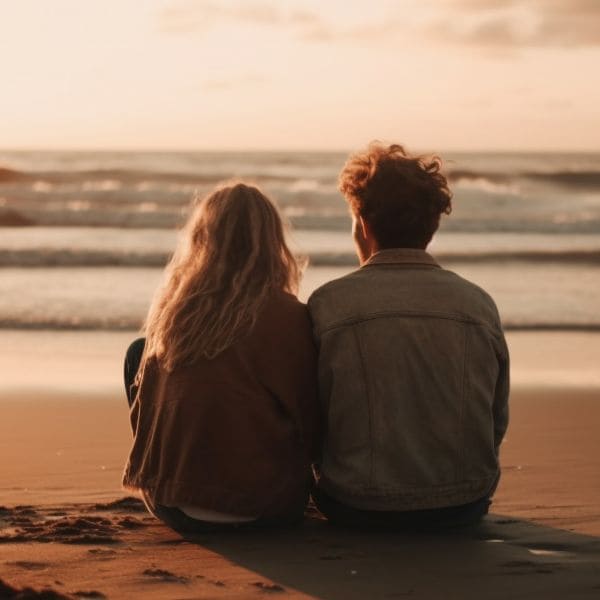 It is a simple yet straightforward game.
Both of you will sit down and talk with each other.
The moment you both agree both of you will only speak honestly.
It means you can ask any questions to your partner and they will have to answer honestly.
The one who can't answer in the end will lose.
Unique Bet Ideas- 21 Bets To Make With Your Boyfriend [Love Punishment Ideas]
7. Goals Challenge 
Both of you will give each other achievable goals.
And your partner has to achieve it and you can give a score at the end of their performance.
And the one who does it best will win.
Goals can be anything like learning new things. 
Something that they want to do but haven't yet started due to fear or any other reason this is the best way to support them and encourage them. 
8. Fitness Challenge 
Give each other a fitness challenge and see if they can do it.
Running 5k or pushups challenge.
Or you both can do one thing and see who does it fast and better.
As a winner, you can surely demand the best rewards.
You can brag about it later in life. This will certainly become one of the best memories of your life.
9. Dance Challenge 
Take a reel challenge, find a dancing reel video, or a trending dance reel that is going on.
Share your reel, the one that you want your partner to do.
Who performs the best in the end, will win.
Enjoy the process because that's what makes this bet fun.
10. Prank Script 
Write a script or dialogue that you want your partner to follow.
You can add scenarios to make it interesting.
Like When he/she is talking to a friend you can give your script to him/her and he/she has to follow it to a T.
Write a funny scenario or dialogue to make it memorable.
Who does it better will win.
It is a fun prank to see who has the resolve to see it to the end.
Awesome Punishment Ideas: 25 Flirty Punishments For Losing a Bet [Naughty Ideas]
11. Surprise Food Order
This bet is the best way to know how well you know your partner.
You both will order each other food. 
But the twist is you have to order what your partner wants to eat right now.
You have to guess it right to become the winner.
12. Make Something Handmade
Both of you have to make something for your partner but it has to be handmade by you.
You can set the timeline and when the time is up you can send it to each other through the delivery service to keep up the surprise.
And whoever has made it better will win or you can also judge based on the thought and effort put in. 
You can also challenge each other in competition and set the timer and whoever finishes it first will win.
Google it or see YouTube videos there are tons of fun stuff you can make.
13. Act of Kindness 
This is also the best way to help someone.
You both have to do an act of kindness for a week or month.
Like buying coffee for a stranger or joining a volunteer group in your neighborhood.
In the end, when the time is up you will share your experience
Or best you can also record your journey.
You can decide in the end who will win based on what they did.
Be honest.
14. Try something Funny 
Both of you can give each other a fun challenge or thing to do.
Like laughing in public or saying "I love you" loudly in front of the public.
That will be hilarious.
And whoever can't do it will lose the bet.
And this will go on until one gives up.
15. Special List 
It means you will put the activities in a list that you want your partner to do today.
And the one who fails to follow the list will lose the bet.
Just don't go overboard with the list.
It is for fun so keep activities that they will find challenging but achievable.
16. Fashion Sense 
Recommend each other a dress and your partner has to wear it for a day.
Whoever gets more praise for their dressing sense will win the bet.
It means the one who recommends the dress will win.
The loser has to follow the winner's dress code for the next month.
17. Bucket list Special 
You both will create bucket lists but the twist is you have to create a bucket list for your partner.
After you finish listing things that you want your partner to do.
You both will give it to each other and set a timeline for when to finish the list.
And the one who quits will lose. Make it something memorable.
18. Hairstyle Challenge 
You will select a hairstyle for your partner and they have to keep it.
The same goes for you, see the reaction of people and the one who gets a more positive reaction will win the bet.
Get creative, this is the chance to give a hairstyle to your partner that you want.
You can do this with a combination of the above fashion sense challenge.
Give a complete makeover to your partner.
19. Create A Meme On Your Partner 
It is one of my favorite bets where you will create a meme on your partner.
Just go and recall your previous situation and find one funny one and create a meme on that.
Creativity will rule here so let your creativity flow.
Whoever can make others laugh with their meme will win.
More Fun Bet Ideas:
23 Funny Punishments For Losing A Bet [Hilarious Ideas]
21 Most Embarrassing Punishments For Losing A Bet
20. Collection of photos album 
Create a photo album from the photo stored on your mobile phone.
You can also add the story behind the photos and explain why you included them.
Take time to sort photos out and make the best album.
Because it will be something that you both will treasure no matter who wins.
21. Stare Down 
It is simple, you just have to stare at each other and whoever blinks will lose.
Make sure the internet connection is strong because you might have to redo it.
22. Mimic Your Partner 
Act like your partner, the one who is spot on will win the bet.
Record the video or you can do a video call and do it live and show him/her how good you are at acting.
23. Games
Search for games online that you both are interested in and start playing against each other.
Who wins will win the bet.
You can also explore a new game with your partner and create fun memories.
Because in the end that's what matters the most.
Below are the websites where I personally go to download games-
Steam– They have a wide collection of games, and there are many free games, you can search and pick games that you like or genres that you are interested in. 
Finally
You need to get approval from your partner before starting the bet so make sure they are comfortable.
Because there is no point if you are partner is not having fun.
The main point is to have fun.
You can also go the creative route and come up with your ideas.
Spark things up with these bets and enjoy the moment with your lover.
Also Read-
65+ Funny Bets To Make With Friends [Anytime and Anywhere]