Are you planning to throw a Pokemon birthday party?
Well if you are then you are at the right place.
Below I have shared a list of pokemon birthday party ideas that will make your party more awesome, fun, and exciting.
We all have watched Pokemon growing up or even watching it now.
So I know that you want to make your birthday special by applying the Pokemon theme.
Or you want to fulfill your kid's wish. 
These ideas that I have shared will make your party unique or give you a new idea.
So let's start this awesome list.
Things You Need To Do To Make Sure Your Pokemon-Themed Party Is Successful
Before we get to ideas there are some things you should do to make sure your pokemon-themed is successful.
If you know that just skip this part and directly go to the list of ideas that I shared below.
Well, there are mainly three things you should take note of if you are planning to throw a pokemon-themed birthday party.
1 Food
2 Games
3 Decoration
Above are three important things that can make your party fun or dull depending on your choice.
1. Food
Well, food is important to make any guest enjoy the party. If the food is good then party will be awesome.
You can make pokemon cupcakes or cakes. If you can make food according to pokemon-themed party.
Then it will be fantastic.
Every pokemon fan will love it, so put in some extra effort to make this party successful.
2. Games
To make party successful then you must entertain guest.
To entertain guest you must prepare some activities and games.
Your themed party is pokemon related so choose games according to pokemon themed party.
There are many games you can play pokemon quiz, pokemon cards and scavenger hunt.
Just make list of awesome games and make your party fun.
3 Decoration
Decoration is another main thing that can break or make party.
You can choose to make your own decoration that will be amazing.
Your decoration must be around pokemon for instance, you can take yellow balloon and draw with your marker on it and make it like pikachu.
Pokemon banner you can also purchase it online or make it at home it is up to you.
You must pay attention to decoration without proper decoration party will become dull.
You can checkout the article below if you are interested in making things on home-
15 SUPER CUTE POKÉMON CRAFTS FOR KIDS
Super Pokemon Birthday Party Ideas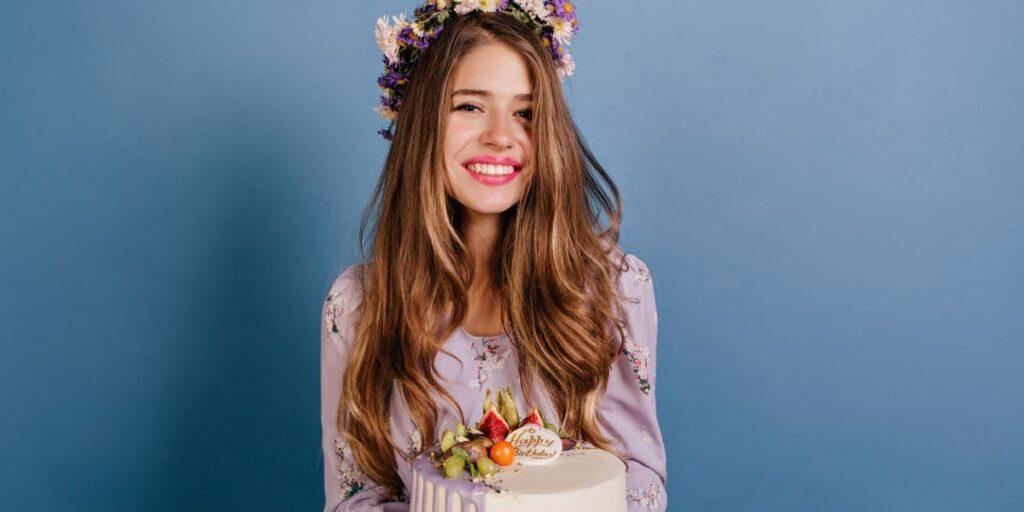 Below I have shared some unique ideas and there will be some ideas you may know of. 
But there will surely be something unique for you in this list.
So hope you enjoy this list that I have shared.
1 Pokemon Quiz 
Add more fun to your Pokemon party by playing the Pokemon quiz.
Just a simple idea for your party is more fun.
Just question each other about the Pokemon series and see whose knowledge is best. 
It will add a unique touch to your party. Everyone who loves Pokemon will love this.
Show off your knowledge in front of your friends.
2. Creative Pokemon Invitation 
Well if you are inviting your friends to a party then the invitation should be a little creative don't you think?
You can make it at home or you can also post online to invite your friends to a party.
Try out if you want to make your birthday more special.
3. Pokemon Cakes Or Cupcakes.
It is more fun to do it this way. If you are throwing a party then you might find this idea interesting.
You can make a delicious Pokemon cake at home or purchase it online.
It will be more if you try to make it at home.
Draw Pikachu in your free time and other Pokemon.
When everyone sees it, they will be amazed.
4. Pokemon Balloons 
There will be some balloons with designs of Pokemon.
You can purchase it online or you can find it locally.
You can also grab a pen or marker and draw Pokemon 
Just make sure you make it good. Decorate your home with these cute balloons.
This will make your party more incredible just try it out. 
If you like it then keep it.
5. Pokemon Costume 
Want to make the party more interesting then try to wear a costume of your favorite Pokemon.
You can tell your friends and family in advance.
When everyone gathered in their favorite costume it will be amazing to see.
Take pictures and store them. You will love them because this moment will not come back.
You can also purchase it online or try to make it yourself. 
6. Pokemon Stickers 
Well, it's a rare chance for your friends to participate in this event.
You can play with them or exchange them with your friends for better ones.
There are also home decoration stickers. You can purchase it online.
Just decorate your house with it and see how awesome it looks.
Hope your friends will love it.
7. Draw Your Favourite Pokemon 
It is a party so there must be some activities or games otherwise it will be boring.
This activity is interesting you can try it at your birthday party or your kid's party, 
Give a paper to each person and tell them to draw their favorite Pokemon and whoever draws the best wins the game.
It is a fun activity hope you can try it at your party.
8. Decorate Your House With Pokemon Banner
Start decorating your house with a Pokemon banner.
You can make it at home or you can purchase it online.
Select the one that suits the house. This idea was simply amazing.
Choose the banner with Pokemon that your kid loves the most.
9. Pokemon Cards
Pokemon cards are one of the most fun things.
Just collect cards or buy a packet so you can play with your friends.
You have to have more players to play the Pokemon card game. 
There are some special cards out there you can collect and show to your friends, this will put a smile on their faces. 
Have a great card game with your friends.
10. Pokemon Scavenger Hunt
This game will make your party more exciting.
Just buy some pokemon cards, stickers and DIY and place them around your house.
Prepare a mission for your fellow friends that they have to find this thing.
Whoever finds it first can keep it as a reward. 
Now it's time to see who is the best trainer.
If you can do a scavenger hunt then do it because it is the most awesome.
11. Pokemon Mask
You can buy this mask because your birthday party theme is Pokemon right?
Or you can create this mask at home. The choice is up to you.
When everyone has put on their favorite mask on their face.
That will be a fantastic moment to capture that moment.
It will be a precious moment. The masks will add another touch to everyone's costume.
12. Make Pikachu Ears
Make Pikachu ears at home and give them to guests when they arrive at the party.
You can also set up a table where everyone can seat and make their own Pikachu ears.
It will be more fun and whoever does the best you can reward them, this will make all of them make more awesome Pikachu ears.
If you don't want to make then you can simply order online. 
13. Pokemon Cups
You can buy this for your Pokemon-themed party.
Having a Pokemon cup to drink will suit the Pokemon-themed party.
Just make sure you buy the cups according to your kid's wish. 
If you know his/her favorite Pokemon then you can go ahead and buy according to that.
If you don't know just ask him/her you will get the answer. 
Because a birthday party is his/her make sure to fulfill this little wish of him/her. 
These little things are precious to them.
14. Make Pokeballs At Home
You can make pokeballs at home and surprise your friends and guest with them.
You can also store candy in them and give it to your guest.
When they opened the Pokeball you made they will be surprised when they found candy inside.
This will awesome moment make sure you capture their reaction.
Related article:
85 How Well Do You Know Birthday Boy Questions For Fun
FAQ
What To Do At A Pokémon Birthday Party?
You have selected a pokemon theme for your kid's birthday party or your party. You can select decorations around pokemon and make foods and games around pokemon. You can even make your invitation according to pokemon themed party it will be more awesome.
What Fun Things You Can Do At Pokemon Birthday Party?
You can arrange games for your friends, there are many games you can play at your party, for instance, pokemon scavenger hunt and pokemon quiz. To make it more fun you can give them a piece of paper and ask them to draw their favorite pokemon this activity is simple and fun.
Final Thoughts
Hope you liked the article. I have shared the things I liked to do at my party.
I hope it helps you to make your party more fun and exciting. Just make sure you have things according to your pokemon-themed party.
Just decorate well and select exciting games, I have shared some above in the list you can take look again if you miss them.
There are also some fantastic ideas hope it gives some ideas to make your party unique.
If you liked it then share it with your friends and family. I will appreciate that.
You may also like to read: